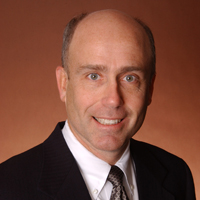 This webcast is — for most brands — their first look at Pinterest and what it can mean to brand promotion.
Denver, CO (PRWEB) March 05, 2012
CL&D Digital (http://www.clddigital.com) has launched a Pinterest pinboard for their consumer-products packaging and label clients as a showcase of beautiful designs and packages printed at the CL&D shop. The project is being used as an opportunity to dynamically collect and share case-study results with those same clients.
CL&D Digital's participating clients will benefit in three ways:

their packaging designs will be promoted on CL&D Digital's Pinterest pinboard;
they will experience firsthand how the social platform can be used for their brands; and
they will receive analytics and statistics of the social-sharing experience that can be used to guide their own efforts.
Bob (Robert) Scherer (http://www.bobscherer.me), partner and vice president of CL&D Digital and consumer-products solutions coach, will present an open, free webcast on Wednesday, 14 March 2012, to discuss the launch of their Pinterest pinboard and to provide valuable information on how brands are using and can use this new and exciting platform for promotion, testing, driving sales, running contests, and crowdsourcing.
Cyndie Shaffstall, owner, Spider Trainers, says, "Of the speakers we promote through optimized professional visibility, Bob Scherer is the most sought after. He enjoys staying at the leading edge of technology and bringing it to his audiences early. This webcast is -- for most brands -- their first look at Pinterest and what it can mean to brand promotion."
Webcast details
If you have been considering Pinterest and are struggling for ideas on how to use it in your business, click here to register (http://www.schererindustrywatch.com/pinterest-webcast-registration/) and join Bob Scherer and the CL&D Digital team for this important webcast.
Day: Wednesday
Date: 14 March 2012
Time: 10AM CST
Cost: Complimentary
For more information on Robert Scherer's schedule and availability to lead or participate in your panel, speak at your event, or lead your webcast, contact Cyndie Shaffstall, SEO/SMO advisor, Spider Trainers, at 303 862 8951.
Tune in to the conversations and access resources of Bob (Robert) Scherer and CL&D Digital at Tumblr, Twitter, Facebook, LinkedIn, Delicious, Digg, SlideShare, Google+, and Scherer's new blog in RSS-style format SchererIndustryWatch.com (http://www.schererindustrywatch.com) where Scherer is developing a self-narrated podcast library.
About Pinterest
Pinterest is a virtual, online pinboard — a place to collect images from around the web and pin them to their own board. Images represent the interests of the board owner and might be ideas for a project, inspirational photos, or in the case of a brand, test designs for a new label or product.
About Bob Scherer, speaker and consumer-products solutions coach
Bob Scherer is on a mission to share his successful business strategies and to help define what digital-printing technology implementers can do to get products to market faster and cheaper. A speaker and editorial contributor, Scherer has a passion for the industry and for helping others in the printing community grow their business. Scherer co-founded CL&D Digital 17 years ago. CL&D Digital's 98% repeat client and referral rate are a testament to Scherer's vast experience, effective management, and solid business relationships.
About CL&D Digital
CL&D Digital, established in 1995, was one of first packaging printer companies to use Hewlett-Packard Indigo digital-printing technology. Their complete packaging design services have built and continue to build brands from concept to completion in record time. They specialize in runs from 1 to 80,000. CL&D Digital's client base includes top Fortune 500 consumer products manufacturers, with some of the biggest names in the business.
©2012 Spider Trainers
###