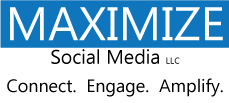 We're monitoring the click to conversion ratios for our clients who are moving over to Timeline. Without a like incentive or welcome page this click to conversion ratio may drop, which could mean that a cost of a fan may increase," said
McLaughlin
Los Angeles, CA (PRWEB) March 01, 2012
The Facebook Timeline changes have given businesses a renewed opportunity to consider their social media strategy, as they now understand that within 30 days they need to redesign their Facebook business page. Today Maximize Social Media LLC launched its "30 Days to Success with Facebook Timeline" to assist business in this effort.
"We are excited to announce this new initiative. We've been incredibly busy over the past week with customers asking about the impact of the new changes announced by Facebook," said Maximize Social Media CEO Chris McLaughlin. "Without a doubt this puts businesses at the center of the Facebook experience – it isn't just the Timeline but also the tremendous new advertising opportunities. Yesterday's Facebook announcement is a total game changer, and the name of the game is now Content is King," noted McLaughlin.
"We have focused on great content and engagement for our clients, and we're proud that this strategy is where Facebook is headed, because it makes for a better user experience," said McLaughlin. His social media agency operates in 40 different verticals and has specific social media managers that post engaging content on behalf of clients. "If you were a business that wasn't paying as much attention to the content on your Wall, your world is going to change dramatically in 30 days. Our new initiative entitled "30 Days to Success with Facebook Timeline" will ensure businesses success with the new Facebook platform. Our firm will not only redesign a business' page but will also lay out a strategy of engaging content as well as fan growth through targeted Facebook advertising," said McLaughlin.
The Facebook business page will now allow for improved engagement and functionality. One such improvement is the ability to pin a post – it allows the company to have a topic on the left side of the page for 7 days. "We're pleased to see a customer service inbox on the new pages – this will keep customer service issues off the main Wall and allow for a better user experience," said Craig Collins, Senior VP of Maximize. "The most frustrating aspect of Facebook for our clients has been customer service issues peppered throughout a Wall, now a user can send a private message to the company and it can be resolved appropriately," said Collins.
Facebook now will place advertising within the news feed, which means that the lines between content and advertising have become blurred, which puts an even greater emphasis on well managed content. "These Facebook changes are a game changer, and more businesses are now looking to a social media agency with the skill set to do this. Since our company has always done both the ad placement and the content, this is just a natural extension of what we're already doing," Collins noted.
Among the many improvements to the Facebook Timeline is the Reach Generator, which essentially provides a longer and higher Edgerank – which means that a business will be able to reach more of their fans. "Facebook is indicating that some of their test clients like Ben and Jerry's were reaching up to 98% of their fans, that's a huge improvement over 16% and is a 3 to 1 ROI," said CEO McLaughlin. McLaughlin added that for now Reach Generator will only be available to larger managed clients with significant ad budgets.
McLaughlin said the mobile ads could be a huge boost to many of Maximize's clients, particularly restaurants: "We have several restaurants that wanted to advertise on mobile since many users use their mobile device to search for restaurants, particularly in large tourist areas such as Orlando, New York or Los Angeles. Every business will benefit by new Facebook mobile advertising and we're excited it is here,' McLaughlin said.
Were all the changes positive? Perhaps not. McLaughlin noted that as of today Facebook may intend to eliminate the "welcome tab" or the placement where fans are encouraged to like the page. Previously a company could have a tab become its default landing page, which could increase a company's fan base by having a call to action to click the "like" button.
"We're monitoring the click to conversion ratios for our clients who are moving over to Timeline. Without a like incentive or welcome page this click to conversion ratio may drop, which could mean that a cost of a fan may increase. Our clients typically received a 30% boost in fan conversion with a fan gate – we are monitoring this and will provide feedback to Facebook if conversions decline," he said.
"At the end of the day, we always believe that content was king – great engagement on the Wall with fans. The new Facebook Timeline reaffirmed that, and now social media agencies have their work cut out for them. We hope businesses recognize our new initiative will ensure their continued success with an incredible platform for touching customers," said McLaughlin.
About Maximize Social Media LLC:
Maximize Social Media (http://www.maximizesocialmedia.com) is a leading provider of social media management services for clients in over 40 different verticals. With offices in Florida and Los Angeles, Maximize provides social media management and Facebook advertising management for clients in English speaking countries such as the US, Canada, and Australia.
###