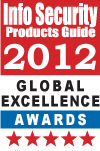 mobilEcho was developed so that enterprise IT could take advantage of the unbounded business benefits gained from providing mobile access to corporate files for employees, but without violating the security and compliance requirements enterprises face.
Arlington, VA (PRWEB) March 01, 2012
GroupLogic®, the industry's leading provider of software products that unlock the power of new enterprise platforms, announced today that it has been awarded the "Innovation in Enterprise Security" distinction at this year's Info Security Products Guide's Global Excellence Awards. GroupLogic was recognized for the 2011 release and debut of mobilEcho™, the industry's first and only Mobile File Management (MFM) product for providing secure mobile file access.
Each year, the awards recognize security and IT vendors with advanced, groundbreaking products and solutions that are helping set the bar higher for others in all areas of technology. GroupLogic's win recognizes the company and mobilEcho among the 'best of the best' in the industry.
"mobilEcho was developed so that enterprise IT could take advantage of the unbounded business benefits gained from providing mobile access to corporate files for employees, but without violating the security and compliance requirements enterprises face," said Anders Lofgren, VP of Marketing and Product Management at GroupLogic. "This recognition from Info Security Products Guide further validates our clear commitment to our customers and addressing their enterprise security needs."
Before mobilEcho, enterprise iPad and iPhone users were forced to use inherently flawed and unsecure workarounds to access files, including emailing files to themselves or uploading enterprise files into unsecured consumer-based cloud storage environments, violating corporate security, governance and compliance policies and increasing the risk for IT managers.
GroupLogic has solved this issue by enabling enterprise IT organizations to rapidly install mobilEcho, which provides them with simple, secure and managed Mobile File Management for users of mobile devices such as iPhone and iPad. Centrally managed by IT, mobilEcho connects directly to enterprise file servers, while also giving IT the control it needs with a remote wiping feature. This greatly mitigates risk and reduces stress for IT managers – making it easy for enterprises to embrace the consumerization of IT trend. To view a video of mobilEcho in action, please visit: http://www.grouplogic.com/enterprise-file-sharing/ipad-file-system/.
More than 50 judges from a broad spectrum of industry voices from around the world participated and their average scores determined the 2012 Global Excellence Awards finalists and winners. Winners were announced during an awards dinner and presentation on February 29, 2012 in San Francisco.
About GroupLogic
GroupLogic® helps enterprise and education IT organizations simply and securely integrate diverse computing platforms into enterprise environments, connecting employees to enterprise files, content and assets to facilitate a more productive and efficient work environment. With more than two decades of experience, GroupLogic leads the marketplace in helping IT organizations effectively and easily manage the integration of Apple products into the enterprise ecosystem. Whether IT organizations are looking to integrate existing Apple assets, purchase additional Apple hardware like Mac and iPad, or want to take advantage of the hardware costs savings that accompany the adoption of IT consumerization, GroupLogic enables IT organizations to easily and securely manage the rapid integration of diverse platforms while ensuring resources are optimized. GroupLogic enables the enterprise to focus on what is really important – competitive differentiation, improved employee productivity, mitigated risk and reduced costs. GroupLogic's proven products—mobilEcho, ExtremeZ-IP, ArchiveConnect, and MassTransit—are in use by some of the world's most innovative companies, including Christie's, International Greetings and Omnicom Group.
About Info Security Products Guide Awards
Info Security Products Guide sponsors leading conferences and expos worldwide and plays a vital role in keeping end-users informed of the choices they can make when it comes to protecting their digital resources. It is written expressly for those who are adamant on staying informed of security threats and the preventive measure they can take. You will discover a wealth of information in this guide including tomorrow's technology today, best deployment scenarios, people and technologies shaping info security and market research that facilitate in making the most pertinent security decisions. The Info Security Products Guide Awards recognize and honor excellence in all areas of information security. To learn more, visit http://www.infosecurityproductsguide.com and stay secured.
###
GroupLogic®, mobilEcho™, ExtremeZ-IP®, MassTransit®, Zidget®, ShadowConnect™ and ArchiveConnect™ are all registered or unregistered trademarks of GroupLogic, Inc. All other trademarks referenced herein are the property of their respective owners.
© 2012 GroupLogic, Inc. All Rights Reserved.