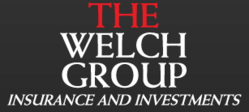 Matthew Welch told Rough Notes, "Business in 2011 was 24 percent over 2010, and 2010 had been our best year ever, up to that point."
New Port Richey, Florida (PRWEB) March 03, 2012
The team at The Welch Group understands that the key to growing the agency is to better serve its personal and Florida commercial insurance customers. Therefore, agency owners and staff alike have dedicated a substantial amount of time to learning and implementing the latest and greatest marketing and customer service solutions. Now, the agency's efforts have been recognized, as it was recently featured in the February issue of Rough Notes magazine as the e-Marketing Agency of the Month.
In the feature published by Rough Notes, agency owner Matthew Welch and his wife Jennifer recall The Welch Group's humble beginnings in a small space at the bottom of an office building in Palm Coast. While the Welches were concerned when they heard about the struggles of older agencies, they decided to take a proactive approach and learn how they could market and sell to the modern consumer. The Welch Group partnered with Astonish Results to build its new Virtual Insurance Office, blog and social media accounts, which allow customers to obtain quotes and get in touch with the agency's experts quickly and conveniently.
In only a short time, The Welch Group's new initiatives have paid off. Matthew Welch told Rough Notes, "Business in 2011 was 24 percent over 2010, and 2010 had been our best year ever, up to that point."
The Welch Group has quickly grown its book of business and its reputation as the go-to source for everything from Florida home insurance to group benefits. The agency's clients know that they are getting comprehensive insurance coverage with a personal touch when they work with The Welch Group. With multiple locations across the state, The Welch Group continues to expand its presence throughout Florida, as well as online.
About the Welch Group:
When faced with the challenge of managing risks and protecting assets, it is imperative for Florida residents to make the right choice. The right choice is the Welch Group. The team of experts at the Florida insurance agency is passionate about providing the best service for both clients' insurance and investment needs. The Welch Group's name, reputation and future opportunities ride on its customers' success. The agency prides itself on providing value-added service to its clients and operating in an honest and conscientious way.
###