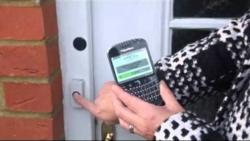 SmartTask Attend is a simple to use mobile application that is designed to enhance patient care by ensuring care workers are making all scheduled appointments at the appropriate times
High Wycombe, Buckinghamshire (PRWEB UK) 2 March 2012
Blackberry App World is an application distribution service that provides BlackBerry users with an environment to browse, download and update third-party applications. Interested healthcare organisations can simply download the software and request web access to the administration portal to have the opportunity to fully evaluate the proof of attendance solution.
SmartTask Attend is a simple to use mobile application that is designed to enhance patient care by ensuring care workers are making all scheduled appointments at the appropriate times. This enables administrators to proactively support both service users and staff in terms duration and care outcomes.
SmartTask Attend uses the latest Near Field Communication (NFC) technology installed on a mobile phone. Carers simply have to login to the system and swipe the phone over a unique ID tag or label located at the patients home to record arrival and departure times. This information can then be viewed in real-time by a supervisor or administrator via a web portal and data can be simply exported into Excel or an existing back-office system.
To access the SmartTask Attend Trial please click here
###