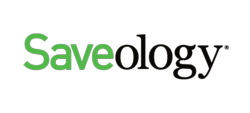 Saveology is honored to support MyWish4U.org, and we know it will be a truly memorable night for an incredible cause. -- Benzion Aboud, Saveology CEO
Margate, FL (PRWEB) March 01, 2012
Saveology, a fast-growing South Florida company whose Internet-based direct marketing and comparison shopping platform helps consumers obtain the best deals on products and services, is proudly sponsoring a charity event featuring Pachi Lake which will raise funds for terminally ill children. Moroccan Nights, slated for March 13 at 9:30 p.m. at Vita Restaurant and Lounge in Miami Beach, will include a one-of-a-kind fashion show featuring a new clothing line by fashion designer and TV host Pachi Lake, who will join some of Miami's most elegant models on the runway.
All proceeds from the event, which will also include belly dancers, a decadent Viennese table dessert buffet, henna tattoos and incredible music beneath the stars, will go to MyWish4U.org, a nonprofit which helps children battling pediatric cancers and other life-threatening illnesses. Saveology is the 2012 Platinum Sponsor for the outstanding charity, which provides gifts and much-needed supplies to ill children and helps boost their spirits with magical, all-expense-paid vacations to Orlando.
"The Pachi Lake Fashion Show should be amazing, and the Moroccan theme will be a lot of fun," said Saveology CEO Benzion Aboud. "Saveology is honored to support MyWish4U.org, and we know it will be a truly memorable night for an incredible cause. We decided to become the Platinum Sponsor of MyWish4U.org this year so that we can do our part to help make dreams come true for the children whose lives are positively impacted by this remarkable organization."
Saveology has committed to donate up to $100,000 for MyWish4U.org and to support fundraising efforts throughout the year. MyWish4U.org was founded by Joseph Zevuloni, who is an avid activist in the battle against pediatric cancer. Zevuloni strives to meet with every child who benefits from the work of his organization, and his staff is comprised entirely of unpaid volunteers. This enables MyWish4U.org to devote 100 percent of every donation to achieving the goal of improving the lives of children with life threatening diseases.
Tickets for the event are just $50.00. Register for the event ahead of time at moroccannightsatvita.com or purchase tickets at the door. Doors open at 9:30 p.m.
About Saveology
Saveology is a leading Internet-based, direct-to-consumer marketing platform, driving revenue through two primary channels. Through our performance-based Home Services division, Saveology markets and operates over 100 licensed websites providing video, internet, phone and home security services to consumers for Fortune 200 companies. In addition, our owned and operated channel features two of the fastest growing brands in the tech support and e-commerce space, MyTechHelp and Saveology.com.
About MyWish4U.org
MyWish4U.org is a 501(c)(3) non-profit, volunteer based organization fueled by a wish to give hope, strength and joy to children with life-threatening medical conditions and various pediatric cancers. Each year we continue to advance our mission to grant children's wishes and organize magical vacation packages for kids whose parents wouldn't be able to afford them otherwise. MyWish4U.org is operated, managed and directed by unpaid volunteers. The volunteers dedicate their time, energy and resources to one common goal - improving the lives of children. Our mission reflects the life-changing impact that a happy experience has on kids and their families. We hope to support their dreams to reality, and strongly believe that where there is hope, there is life! Visit http://www.mywish4u.org for more information.
###