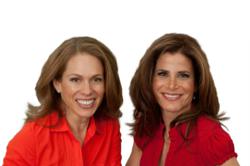 What worked in our 20s and 30s doesn't work in our 40s.
When you do discover what
works, your body and life can be even better.
Chappaqua, NY (PRWEB) March 06, 2012
Hormonal imbalances can wreak havoc on a woman's life. Hormones can cause weight gain, fatigue and mood shifts. This increase in stress can lead to stress eating also known as mindless and emotional eating. Well Beyond Cravings, LLC has worked with women in their 40s to address such issues with a comprehensive program that includes nutritional, mindset and lifestyle changes.
On March 7, 2012 at 9:00pm EST/ 6:00pm PST, Wellness and Weight Loss Coaching Company - Well Beyond Cravings, LLC- will be speaking for Global Teleclass. Global Teleclass is an online speaking platform for some of the most respected speakers in the Health, Personal Development and the Sales & Marketing Industries.The subject of the Well Beyond Cravings free talk is "Why Can't I Lose Weight?" Well Beyond Cravings, LLC offers women throughout the United States wellness and weight loss programs online.
The "Why Can't I Lose Weight?" free teleclass addresses the many issues that contribute to stalled weight loss. The presentation will consist of the mental, emotional, physical and social reasons why we overeat. The program will be part lecture and part coaching. Participants are encouraged to bring their questions.
Well Beyond Cravings customized programs help women over forty find practical weight loss solutions to eliminate stress eating, emotional eating and mindless eating. The programs are based upon brain plasticity, mindset training, support, accountability and nutritional information to reduce stress, stop cravings, lose weight and promote good health. According to Eve Fogler, co-President Well Beyond Cravings, LLC, "The reasons diets don't work is due to the one-size-fits-all approach, and don't consider the multiple reasons that drive people to overeat."
The Well Beyond Cravings approach to health and wellness incorporates the latest technology in emotional brain training in conjunction with nutrition, education and lifestyle management.
The goal of this free presentation is to help women over forty identify what gets in the way of their weight loss, and provide practical weight loss solutions. For more information on Well Beyond Cravings, please visit http://www.wellbeyondcravings.com or like Well Beyond Cravings on Facebook
About Well Beyond Cravings: Well Beyond Cravings is an online Health & Wellness Company offering innovative health solutions to women over 40 nationwide. New York State certified Health Coaches Gayle Morris and Eve Fogler started the company in 2008. Both Eve and Gayle gradated from The Institute for Integrative Nutrition, are EBT Practitioners, and are AADP accredited. Gayle holds a B.A. in Communication from University of Michigan and an M.S in Speech Language Pathology from Columbia University. She has been a medical speech pathologist for 19 years. Eve holds a BFA from Boston University as well as 17 certifications in exercise and mind-body nutrition including Yoga and Medical Exercise.