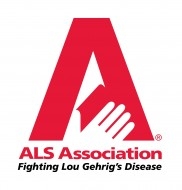 "Following the discovery of the most abundant genetic cause of ALS, we have initiated a drug development approach to selectively destroy the ALS-causing product of the mutated gene"
Washington, D.C. (PRWEB) March 01, 2012
The ALS Association and the Robert Packard Center for ALS Research at Johns Hopkins have entered into a partnership to expedite the development of animal model systems to expand the knowledge about the C9ORF72 gene, which has been identified as the most common cause of inherited amyotrophic lateral sclerosis (ALS or Lou Gehrig's Disease) and Frontotemporal dementia (FTD).
"The Association is very pleased to partner with the Packard Center to expedite these important studies," said ALS Association Chief Scientist Lucie Bruijn, Ph.D. "The Association along with the Packard Center have both invested significant funds into the identification of this new gene, and we are pleased to be able to work together to support the critical next steps to ensure that possible discoveries from these projects are translated as rapidly as possible into therapies for ALS."
In October 2011, a large expansion of a hexanucleotide GGGGCC repeat was discovered in the C9ORF72 gene, but how the expansion causes malfunction of the nerve cells in ALS and FTD remains unknown. It is thought that the messenger RNA (mRNA) derived from this large repeat aberrantly accumulates. This scenario is reminiscent of what is known in other diseases caused by expanded repeats, especially myotonic dystrophy.
Building on that example and in partnership with Isis Pharmaceuticals, the Cleveland Laboratory in San Diego, Calif., has designed a gene silencing approach to develop a drug called an antisense oligonucleotide (ASO) that will selectively destroy the ALS-causing mRNA with the expanded repeat. Essential for drug development is a mouse model expressing the expanded human C9ORF72 mRNA. The investigators will build these models and use them to validate efficacy of the ASO drug. This research was funded by ALS Association California Chapters through a state program that allows taxpayers to direct donations toward the "ALS/Lou Gehrig's Disease Fund" when completing state tax forms.
"Following the discovery of the most abundant genetic cause of ALS, we have initiated a drug development approach to selectively destroy the ALS-causing product of the mutated gene," said Don W. Cleveland, Ph.D., Departmental Chair of Cellular and Molecular Medicine, University of California San Diego. "The ALS Association partnership with the Packard Center will fund development of a mouse model that genetically mimics the human gene mutation, which will represent an essential tool for validating drug development."
A parallel effort to inactivate the toxic C9orf 72 gene and identify drug activity biomarkers in ALS patients is also underway at the Packard Center with Bryan J. Traynor, M.D., of the Laboratory of Neurogenetics, National Institute on Aging and Johns Hopkins University and Jeff Rothstein, M.D., Ph.D., the Packard Center director.
"Our partnership with The ALS Association provides a fantastic opportunity to quickly follow up on the identification of C9ORF72 by Packard and ALS Association Investigators and rapidly provide the ALS community with the essential tools to study the disease and develop much needed therapies. We are pleased to join forces-once again-to collaborate on this critical project," notes Packard Center Scientific Director Piera Pasinelli, Ph.D.
In addition, the mouse model may develop an ALS-like disease, which can be used to determine exactly what goes wrong in the presence of the aberrant mRNA. Complementary mouse models will be generated by a group of researchers from Johns Hopkins, which will focus on developing tools to understand the mechanisms resulting from the abnormally expanded repeats on C9ORF72 and point to new directions for the treatment of this devastating disease.
"I believe that this unique joint funding from The ALS Association and Packard Center will be critical for initiating studies to clarify how hexanucleotide repeat expansion in C9ORF72 causes neurodegeneration in ALS-FTD, and these efforts will impact the design of appropriate therapy for patients," said lead researcher Philip C. Wong, Ph.D., Johns Hopkins School of Medicine Departments of Pathology and Neuroscience
Initially, Dr. Wong and his colleagues plan to develop mouse model systems to find out if losing C9ORF72 gene activity is responsible for death of motor neurons. Secondly, they hope to learn whether toxicity arises through the presence of a toxic RNA derived from the diseased C9ORF72 gene that determines malfunction of motor nerve cells.
Outcomes from these studies will clarify how hexanucleotide repeat expansion in the C9ORF72 gene causes motor nerve cell loss in a large proportion of cases of ALS. In addition, these efforts will have important implications for therapy design and provide useful mouse model systems for testing therapies that could eventually benefit people with ALS.
The mouse models developed through this initiative will be made rapidly available to researchers through the ALS Mouse Repository at Jackson Laboratories funded by a partnership with The ALS Association, Tow Foundation and ALS Therapy Alliance. Visit http://www.alsa.org/news/archive/tow-foundation-challenge.html for more information.
The discovery of the C9ORF72 genetic repeat, made by Dr. Bryan Traynor was funded by The ALS Association and the Packard Center. Another study reported at the same time with similar findings was led by Rosa Rademakers, Ph.D., Mayo Clinic; this study was also funded by The ALS Association. For additional information about the C9ORF72 studies visit http://web.alsa.org/site/PageNavigator/research_update_9_21_11.html and http://www.alscenter.org/news/rss_from_the_packard_center/11_09_21.html.
About The ALS Association
The ALS Association is the only national non-profit organization fighting Lou Gehrig's Disease on every front. By leading the way in global research, providing assistance for people with ALS through a nationwide network of chapters, coordinating multidisciplinary care through certified clinical care centers, and fostering government partnerships, The Association builds hope and enhances quality of life while aggressively searching for new treatments and a cure. For more information about The ALS Association, visit our website at http://www.alsa.org.
About the Robert Packard Center
Located in Baltimore, the Robert Packard Center for ALS Research at Johns Hopkins is a worldwide collaboration of scientists aimed at developing therapies and a cure for amyotrophic lateral sclerosis (ALS), also known as Lou Gehrig's Disease. The Center is the only international institution of its kind dedicated solely to the disease. Its research is meant to translate rapidly from the lab bench to the clinic, largely by eliminating time spent waiting for grants and lowering institutional barriers to sharing scientific results. Scientists and clinician members of the Packard Center have moved drugs reliably and rapidly from preclinical experiments to human trials. For more information about the Packard Center, visit our website at http://www.alscenter.org.
ALS is a progressive, disabling neuromuscular disease that causes complete paralysis and loss of function – including the ability to eat, speak and breathe. ALS progresses quickly and is not curable. Most patients die within two to five years of diagnosis.
Contact: Greg Cash, The ALS Association Communications Director at gcash(at)alsa-national(dot)org or 626-833-6711 or Suzanne Connelly, The Robert Packard Center for ALS Research at Johns Hopkins at sconnel6(at)jhmi(dot)edu or 443-564-0977.
###