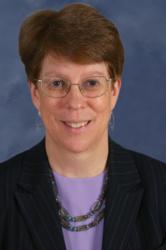 Technology innovations have yet to reach the oldest Americans.
Port St. Lucie, FL (PRWEB) March 12, 2012
With all of the press coverage of new technologies -- like tablets, smartphones, voice-enabled software that can understand vague instructions -- a barely noticed digital divide is widening between the oldest Americans and their younger compatriots. Among these oldest and lowest income seniors, technology trends do not reflect them. With responses to a paper survey from 1789 seniors, 71% of them over the age of 75, only the cell phone has reached more than 50%.
A detailed paper-based survey of technology use by older people was conducted last year by Linkage, a Mason, Ohio-based company that provides consulting and business services to more than 450 retirement communities in 16 states. The results of the survey were presented and analyzed by Laurie Orlov, Principal Analyst at Aging in Place Technology Watch.
The survey responders, more than half of whom had incomes of less than $25,000 per year, spoke of a desire to connect more with families if they could be trained on new technologies and if they were affordable. However, the person they trusted the most to provide that training is their doctor, an unlikely source of tech training. Furthermore, most said that technology was not affordable in their current circumstances, whether it was income, vision or hearing issues or lack of access.
"Seniors are an important segment of our society -- one that is rapidly growing, and one that has needs and desires," says Scott Collins, President and CEO of Linkage. "But are too many vendors and service providers making unsupported assumptions about products and services?"
"The Internet is not optional," says Laurie M. Orlov, Founder of Aging in Place Technology Watch. "Adequate access -- to online information, benefits, family, friends and health information -- is increasingly as basic a life requirement as having a telephone. The Linkage Technology Survey, Age 65 to 100, clearly shows that among the older and lower income seniors, that basic requirement has not been met."
About Linkage:
Linkage is comprised of more than 460 senior living communities in sixteen states. The organization connects members and thought leaders in the aging space to a broad range of resources to ensure their ongoing success and sustainability.
About Aging in Place Technology Watch:
Headquartered in Port St. Lucie, Florida, Aging in Place Technology Watch provides thought leadership, analysis and guidance about technologies and related services that enable boomers and seniors to remain longer in their home of choice. In addition to her technology background and years as a technology industry analyst, founder Laurie M. Orlov is a certified geriatric care manager and a member of the Philips Think Tank on Health & Well-Being.
###