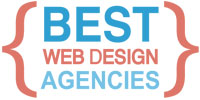 (PRWEB) March 02, 2012
The independent authority on web design and development, bestwebdesignagencies.com, has released their list of the best mobile website development companies for the month of March 2012. Applico has earned their position as the best mobile website development companies by offering an exceptional service and undergoing an in-depth evaluation of the services which they provide. The rankings help businesses looking for service providers who have a history of web development services which are designed for mobile browsers and have been evaluated by an independent entity.
Applico is a mobile development company offering a variety of development services ranging from mobile website development to mobile application development. Their expertise allows them to create professional and usable website applications and custom websites accessible through a variety of mobile platforms. Their mobile consulting and strategy services ensure their customers understand how mobile operations can best affect their marketing initiatives while ensuring the best performance from their mobile websites and applications.
The evaluation process for mobile development services involves five areas of evaluation which are used to benchmark the services and final product produced by each agency. These five areas are used as reference points to compare agencies based on their strengths, weaknesses, and competitive advantages. The five areas of evaluation for mobile website development services include development quality, design quality, customer support, bug testing, and speed. Applico provides a professional mobile development service which maintains strong marks across the board including fast services and strong communication processes.
Each Mobile website development company is asked to provide three or more customer references in order to provide more validation of their services. Each customer reference for Mobile website development is contacted by the research team in order to understand their unique opinions of the applications developed for their company, the process of development which had been used, and the overall experience and success achieved from the finished product.
bestwebdesignagencies.com helps businesses find the right mobile website development companies to help them achieve the level of professionalism and functionality out of their mobile website. Those looking for an exception mobile developer should consider Applico.
ABOUT bestwebdesignagencies.com
bestwebdesignagencies.com is an independent research firm with a dedication to providing a list of the best web design companies and web development firms in the industry. Through meticulous research and developed methods for evaluating and ranking companies, bestwebdesignagencies.com has provided customers of web design and development services with a great resource to find a top performing web design company. Evaluations are carried out by a specialized team of researchers who examine thousands of applicants each month. bestwebdesignagencies.com provides their rankings free of charge to companies and individuals searching for a quality web design firm or looking for other design and development services with updates being provided on the first of each month. The website also provides information and resources for those looking to learn more about web design and development services.
To find the best mobile website development companies visit:
http://www.bestwebdesignagencies.com/rankings-of-best-mobile-website-development-companies
To learn more about Applico visit:
http://applico.bestwebdesignagencies.com/
###