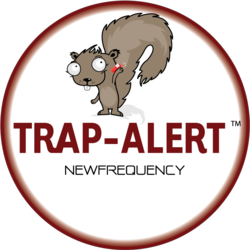 ...several companies placed orders within hours of the presentation.
Cumming, GA (PRWEB) March 02, 2012
New Frequency's President and CEO, Todd Moran, recently spoke at the NY State Wildlife Management Association's annual seminar in Owego, NY on February 23, 2012. Moran's presentation highlighted New Frequency's Trap-Alert™ system's capabilities and how this remote trap monitoring technology is a game changer for wildlife control operators. Wildlife Control Supplies' President, Alan Huot, noted that "after Todd Moran's presentation, interest in learning more about the remote trap monitoring technology was expressed by a large portion of attendees, and several companies placed orders within hours of the presentation." Moran noted that "anytime a business introduces new technology into the market place, the opportunity to present to organization's like the New York State Wildlife Management Association is invaluable in terms of communicating both the ROI and actual customer use information on how the product functions in the field."
With interest in New Frequency's remote trap monitoring system at an all time high, New Frequency executives will be speaking at additional industry shows in the coming weeks:
14th Annual New England Nuisance Wildlife Control Seminar
Executive: Todd Moran, President and CEO
When: March 17th
Where: East Hartford, Connecticut
Regional Wildlife Damage Management Training Seminar
Executive: Darrell Hollis, CTO
When: March 22-24th
Where: Carrolton, KY General Butler State Resort Park
New Frequency's Trap-Alert™ system is a combination of hardware, software, GPS and wireless technologies that enables Wildlife Control Professionals to actively monitor the status and location of animal traps through a web-based application. The Trap-Alert™ system, which includes the Trap-Alert™ web application, phone and tablet applications, significantly increases the management and efficiency of a large number of traps. The need for Wildlife Control Professionals to visit sites solely for the purpose of daily trap inspections are eliminated, saving them time, labor, fuel costs; and thereby, delivering a rapid return-on-investment.
To pre-schedule a meeting with a New Frequency representative at these events, please visit their "Contact Us" page.
About New Frequency
New Frequency, founded in 2008 and headquartered in Cumming, GA, is a developer of software, devices, and complete systems that collect data in real-time from remote assets, and aggregate data into useable and actionable information for better decision making, and accessible over the web. New Frequency's expertise and systems include telemetry data monitoring and management tools, high availability hosting, large data storage, custom reporting and alerting/notifications, and web-based software-as-a-service. New Frequency's web-based solutions are also used in monitoring and managing power, water, gas, and steam as well as equipment status, including location, operation, doors and hatches. Our systems can be employed in gathering and managing nearly any measurement of any asset.
###