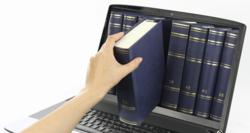 Adding LQI educational programs to HEN's extensive library of over 180 courses, positions HEN as the leader in online education for hospice and palliative care programs and professionals
Hyannis, MA (PRWEB) March 02, 2012
The Hospice Education Network Inc. (HEN) and Life Quality Institute (LQI) are pleased to announce a partnership that will make LQI's high-quality programs available to HEN subscribers. HEN is a leading provider of online education used by thousands of hospice and palliative care professionals across the country. LQI is the leading provider of palliative care education in the Rocky Mountain region. LQI advances the understanding and quality of palliative care through a broad spectrum of educational programs aimed at community, professional, and academic audiences. "We are delighted to bring LQI's innovative and excellent programming to a national audience through this partnership," states Heather Wilson, the CEO of HEN.
HEN offers courses for staff orientation programs, volunteer training, and annual in-services, as well as specialized clinical and regulatory courses addressing the needs of hospice programs and palliative care professionals. "The partnership with HEN fits in perfectly with our strategic goals and it is wonderful to enhance HEN's impressive course library with programs targeted to palliative care programs and professionals," states Jennifer Ballentine, Executive Director of LQI.
Adding LQI educational programs to HEN's extensive catalogue of over 180 courses, as well as being the exclusive online provider of ELNEC courses, positions HEN as the leader in online education for hospice and palliative care. Together, LQI and HEN aim to improve the quality of care provided to patients with advanced illness and to their families by improving the knowledge and skills of their caregivers through relevant and affordable online education.
About HEN:
The Hospice Education Network, established in 2007, is an innovative e-learning company that offers online education and training developed specifically for hospice and palliative care programs and professionals.
About LQI:
Headquartered in Denver, Life Quality Institute is the only independent organization between Ohio and California focusing on palliative care education. LQI's expert interdisciplinary staff offers presentations and programs on a wide variety of palliative care topics from advance care planning to clinical assessment and intervention to caregiving and bereavement support.
###