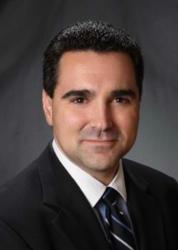 People should not be convicted of a DUI violation based on "trial by machine" ... they are entitled to a higher level of scrutiny.
Exeter, NH (PRWEB) March 05, 2012
In New Hampshire, as in many other states, some people who have a DUI conviction are required by the court system to have an Ignition Interlock device (IID) installed in their motor vehicle as a condition of maintaining driving privileges. If the IID test indicates a result that is at or above the legal limit, the test data is automatically reported to the police and can result in DUI charges against the driver.
"A major issue in cases like this is the accuracy and reliability of the evidence provided by the device" says DUI attorney Ryan Russman of Russman Law in Exeter, NH. He calls this issue: "trial by machine," stating, "There are no witnesses other than this machine, and some of the most complex machines in the world can and do sometimes fail."
ABOUT THE IGNITION INTERLOCK DEVICE
An IID is installed in a car or other motor vehicle in order to measure the driver's blood alcohol level. The machine requires the driver to present a breath sample prior to starting his or her vehicle. If the breath sample result is below a pre-set limit, the vehicle can be started normally. However, if the results of the breath test are at or above the pre-set limit, the interlock will interrupt the starter so that the vehicle cannot be started.
On face value, the IID is clearly a good tool for law enforcement officials and all concerned about increasing public driving safety. The companies that market the devices state that IIDs can be used effectively to help reduce accidents due to impaired driving or driving while intoxicated (DUI).
"For New Hampshire drivers who have been previously convicted of DWI, .02% blood alcohol level is the limit that our justice system allows as a safe level," explains Exeter DWI lawyer Ryan Russman. "An IID result of .02% or above results in an administrative hearing that could result in additional license-suspension time, causing very serious consequences for people."
But can the results of an IID device be taken at face value? Or should they?
DUI TESTING AND DEFENSE EXPERT
DUI Attorney Russman is widely acknowledged as an expert in DUI testing and defense and has authored two well-known books on DWI in New Hampshire: one for other lawyers, one for citizens. He has also published dozens of informational DUI videos on drunk-driving and related topics.
Russman is Board Certified by the National College for DUI Defense (NCDD), the only American Bar Association (ABA) accredited Board Certification program for DUI defense. Fewer than fifty lawyers in the U.S. have achieved Board Certification, attesting to Russman's command of both the legal and scientific aspects involved.
Legal aspects include illegal interrogation, due process, search and seizure, denial of counsel, and evidentiary issues. Scientific aspects include breath, urine or blood, and physical testing involving test technology and processes, biology, chemistry, toxicology, physiology and more.
This in-depth study of testing technologies gives Attorney Russman cause to challenge the results of the IID, or at least to ask the legal system to consider possibilities that could cause the machine to give a false positive result.
THE PUBLIC IS ENTITLED TO A HIGHER LEVEL OF SCRUTINY
Russman explains that IIDs use what is called fuel cell technology. This relatively new technology has not yet been subject to challenge in the courtroom. The IID measures the coefficient of alcohol to breath and assumes a corollary of alcohol to blood.
Judiciaries and the court system are relying on IID machines to provide evidence that can result in DUI convictions, but Russman believes that the technology is subject to challenge. "People should not be convicted of a violation based on trial by machine," asserts Ryan Russman.
Russman says, "Even though these machines may work well for most people, everyone metabolizes alcohol differently and, although they may be exceptions to the rule, there are various reasons why an IID could give a false positive result. People are entitled to a closer, more careful investigation of the evidence. Serious consequences hang in the balance -- people's jobs and relationships are at stake."
A false positive IID result is a result that indicates an individual's blood alcohol level is at or above the .02% threshold level when, in fact, it is not.
WHAT COULD CAUSE A FALSE POSITIVE RESULT?
First of all, the machine can simply malfunction. This happens with many different test instruments in clinical and research laboratories from time to time, sometimes with no clear reason why. Or a person could have someone else blow into the device.
"Everyone's metabolism reacts differently to conditions, depending on body mass and lung volume, and that can change the equation dramatically;" says Russman, "reasons for a false positive result could be any one of a number of things."
"A cold medicine could trigger a .02% reading on its own. Some diabetic people could cause a false positive IID test results based simply on the fact that their body metabolizes food differently. Gases and chemicals in cars can trigger false positives. People with acid reflux problems can have residuary alcohol on their breath from stomach contents."
"This whole methodology, though promising, is still subject to real questions and challenges," says Ryan Russman. Given the many questions about the accuracy of the IID results, Attorney Russman believes that, "in trial by machine cases, unsupported data provided by an IID machine should be open to challenge in the courtroom."
ABOUT ATTORNEY RYAN RUSSMAN
Ryan Russman of Russman Law Offices has been fighting for his clients' rights and winning cases in New Hampshire since his practice opened in 1999. A specialist in DUI law, he is a board certified drunk-driving defense attorney and is rated as a top New Hampshire DUI defense lawyer, and among the top in the nation, by [AVVO, an independent lawyer rating service.
Attorney Ryan Russman has dedicated his career to fighting for the rights of New Hampshire citizens. Russman Law has offices in Exeter, Manchester and Portsmouth, and serves all of New Hampshire, including: Atkinson, Deerfield, Hampton, Londonderry, New Castle, Newfields, Rye, Stratham, Windham and many other locales.
Among his many professional honors drunk-driving defense lawyer Russman is a Sustaining Member of, and Board Certified by, the National College of DUI Defense (NCDD), a national organization of top DUI defense attorneys. NCDD is the only organization accredited by the American Bar Association (ABA) to board certify attorneys as specialists in DUI defense. Attorney Russman has established himself as an expert and leader in the field of DUI defense by authoring books on the topic, publishing informational videos and being featured in many news media programs.
Born in Exeter, NH in 1974, Ryan Russman received a B.A. degree from American University, Washington, DC, majoring in Political Science. He then received a J.D. degree, Cum Laude, from Suffolk University Law School, Boston, Massachusetts, in 1999. Attorney Russman is a member of the National Association of Criminal Defence Lawyers and the National Trial Lawyers Association. He has also served as a volunteer firefighter with the New Castle Fire Department since 2000. Russman has held intern positions at the Criminal Bureau of the NH Attorney General's Office, and at the NH Public Defender's Office.
A premier New Hampshire DUI Attorney, Ryan Russman is client-focused and battle-tested. He has worked very hard to establish a reputation throughout the state as a lawyer you can trust to fight for your rights – every step of the way – and provide you with the best possible legal defense.
FREE CASE REVIEW
You are welcome to contact Attorney Ryan Russman for a [free case review on his website, by email FreeCaseReview(at)russmanlaw(dot)com or by phone at 603-772-3433. Your consultation will be protected by attorney/client privilege, and you will be under no obligation to hire him, so you have nothing to lose and plenty to gain.