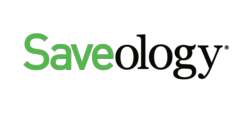 Saveology is excited to promote March Madness and provide a lucky winner with a prize package which allows the winner to watch their favorite team in HD. -- says Rachel Tabari, VP Saveology Deals
Margate, Fla. (PRWEB) March 05, 2012
Saveology, an innovative daily deal company which features national, regional, and local deals in 42 markets, is excited to announce the launch of its March Madness Sweepstakes, with the grand prize winner receiving a Sony 60" LED TV and a Samsung Blu-ray Player valued at approximately $3,360.
"Saveology is excited to promote March Madness and provide a lucky winner with a prize package which allows the winner to watch their favorite team in HD," says Rachel Tabari, Vice President of Saveology Deals.
The grand prize package includes a Sony 60" flat-panel LED/1080p/120Hz/3D HDTV and a Samsung BD-D5500 Blu-ray Disc/DVD Player.
Saveology presents two ways to enter: 1) purchase six dollars worth of Saveology dollars for only three dollars, and be automatically entered at https://www.saveology.com/deals/national/march-madness-sweepstakes, or 2) send in a free entry form to the PO Box listed on http://www.saveology.com/sweepstakes/march-madness-sweeps-rules.
For more chances to win, Saveology is giving away one additional entry to participants who "Like" Saveology's Facebook fan page, and submit their email address to facebook@saveology.com with "March Madness Sweeps Entry" in the subject line.
"This is a unique way to give participants an additional chance to win," says Tabari. "By liking us on Facebook, participants not only get one additional entry to the March Madness Sweepstakes, they also connect with us on Facebook for additional daily deals news and updates."
The March Madness Sweepstakes kicked off on February 15, 2012 and ends at 11:59 p.m. EST on March 31, 2012.
About Saveology
Saveology is a leading Internet-based, direct-to-consumer marketing platform, driving revenue through two primary channels. Through our performance-based Home Services division, Saveology markets and operates over 100 licensed websites providing video, Internet, phone and home security services to consumers for Fortune 200 companies. In addition, our owned and operated channel features two of the fastest growing brands in the tech support and e-commerce space, MyTechHelp and Saveology.com.
Find us on Facebook: Facebook.com/saveology
Follow us on Twitter:Twitter.com/saveology
###