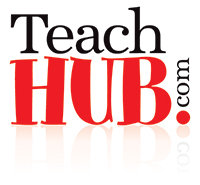 (PRWEB) March 02, 2012
TeachHUB.com strives to provide resources to help make teachers' lives a little brighter. With the TeachHUB Teacher Spotlight, teachers from around the country can receive the recognition they deserve.
Each week, TeachHUB shines the spotlight on a standout teacher with an Inside the Actor's Studio-style question and answer. By answering these fun questions, teachers are able to show off their instructional skills and provide a quick look into their personality.
The Teacher Spotlight consists of eight questions that touch upon different subjects. In the question "Describe your all-time favorite lesson/unit activity," participants are able to share details about their favorite classroom activity. This provides a glimpse into their teaching methods and creativity.
In the question, "What profession other than your own would you most like to attempt?" participants are given the opportunity to provide insight into their hobbies and passions that go beyond teaching.
Not only is the Teacher Spotlight feature a way for teachers to be recognized, but it also is a resource for sharing teaching recommendations. The question, "What are 3 things every teacher should own?" gives teachers the chance to share their teaching must-haves with fellow educators.
All TeachHUB members are eligible to become a Teacher Spotlight. To be the next Teacher Spotlight, simply become a TeachHUB free member, fill out the Teacher Spotlight questionnaire and upload a photo!
The Teacher Spotlight is one example of the many educational resources available on TeachHUB.com. TeachHUB also provides teachers with free printable pop culture lessons, daily video writing prompts, classroom tools, educational news, and professional development. Those interested in receiving weekly updates on the new resources available on TeachHUB can sign up for the free TeachHUB Happenings newsletter.
About TeachHUB.com
Established by teachers, for teachers, TeachHUB.com offers educators recommended classroom tools, professional development, daily lesson plans, and education news. The website is dedicated to improving the quality of education and invests in the opinions of teachers when providing the ultimate and convenient support both inside and outside of the classroom.
###