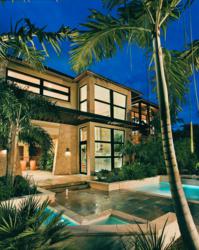 A professional designer or landscape architect can help add a significant value and curb appeal to any home.
Dallas, TX (PRWEB) March 05, 2012
Studies have shown that but by utilizing a professional designer can increase that value to 15% or higher. According to the U.S. Homeowner Landscape, Lawn Care and Tree Care Survey, conducted by the Gallup Organization, simple landscaping can add between 7% and 10% increase to your home's value. Knaak Design Group provides landscape design and architecture services to homeowners seeking more control over the budget and schedule of their outdoor living design project, called Planworx. Planworx is the online landscape design division of Knaak Design Group, offering low cost landscape design services to budget-minded consumers. "For investors wanting to flip a home in the saturated real estate market like we have today, curb appeal makes a big difference in how fast the home will sell and for how much," says Landscape Architect, Robert Knaak of Knaak Design Group. "Having a professional landscape architect or landscape designer create the plan for the outdoor living space can save investors both time and money while giving the property a more upscale look."
PlanWorx, is an online landscape and design service created by KDG that offers a variety of custom landscape design options for any outdoor living space at a fraction of the cost of most custom designed projects. With PlanWorx, the investor can receive comparative bidding by presenting the same set of construction plans to various landscape and pool sub contractors. Or, do-it-yourself warriors can follow the professionally designed plans and reduce labor costs by up to 40%.
About Knäak Design Group
Knäak Design Group is a nationally recognized landscape and architecture firm, providing professional landscaping services to architects, investors, engineers, builders, and homeowners looking for high-quality landscape design and landscape architecture services. Knäak Design Group has offices in Dallas, Phoenix, and southwest Florida and provides services nationwide. For more information about our online landscape design services contact Madison or visit our website at http://www.onlinelandscapedesign.com.
###