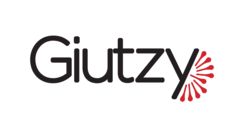 New York, NY (PRWEB) March 02, 2012
The team of fashion experts at Giutzy (pronounced JUTE-zee) has teamed up with the ecommerce experts at iFuel Interactive to create Giutzy.com, a new ecommerce website that caters to consumers with exquisite taste in fashion. Giutzy carries only designer shoes and handbags from some of the world's most respected designers including Marc Jacobs, Michael Kors, Rochas, Chloe, Jil Sander, Veronique Branquinho and Nina Ricci. In addition to the top tier accessories, they also carry several secondary lines from the designers including See by Chloe and Jil Sander Navy.
iFuel Interactive developed the newly launched website using some of the latest web technologies available. The result is an interactive online shopping experience that keeps Giutzy's consumers engaged while maintaining the beautiful aesthetics that shoppers expect from a luxury fashion retailer.
The heart of the site is the designer shoes and designer handbags that Giutzy offers. Engulfed in the world of fashion for years, Giutzy owner Niccolo' Carpani Glisenti personally selects exquisite styles for the website that consumers typically would only find in a high-end boutique. His deep roots and extensive connections in the fashion industry play a role in Giutzy's ability to offer hard-to-find styles from each designer.
About Giutzy
Giutzy is dedicated to delivering fashion-forward consumers access to authentic, luxury, designer merchandise online. Backed by a team of fashion pros from Italy and New York, Giutzy represents the stylish friend that we all wished we had – setting the standard for what is "in," and never offering anything less but the best in world-class design. Just like their namesake, Giutzy is a modern, well-traveled, chic woman who stays on top of cutting-edge fashion and loves to share it with you.
Giutzy, strives to provide the best customer service experience possible. And since they have such close relationships with the designers they carry, they make it easy to purchase hard-to-find products online with as little stress as possible.
For more information visit http://www.giutzy.com
About iFuel Interactive
iFuel Interactive is a New York interactive agency serving clients on a global level. As a true full service agency, their core competencies cover everything from brand strategy to ecommerce development. Being both an Official Magento Partner and a Magento Certified Developer, they bring years of Magento web design and programming experience to the ecommerce development that they execute for the brands they work with.
For more information visit http://www.ifuelinteractive.com