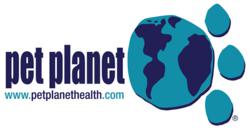 Phoenix, AZ (PRWEB) March 02, 2012
Enjoy special discounts on Nature's Variety Product | Eagle Pack | Nylabone - Dura Chew | earthbath at all Pet Planet locations throughout North America:
Nature's Variety
$3 off any of the 3lb raw formulas
$3 off Boost Bites Treats,
Raw Boost Bites are a pure and healthy treat made from minimally processed, freeze dried raw ingredients. Each delicious piece provides the benefits of raw in an energizing and highly palatable bite-sized treat.
$5 off any of the 6lb raw formulas
$5 off the Daily Boost powder
Raw Daily Boost is a pure, delicious, and nutritious powder supplement made from minimally processed, freeze dried raw ingredients. Raw Daily Boost may help promote: Vitality and energy, Digestive health, Lean muscles. It is also a great addition to dry kibble for the finicky pet. Add a little water and you've got a tasty gravy too.
Reasons to go Raw
Cleaner teeth and a healthier, odorless mouth
Low stool volume
Health skin
Shiny coat
Fewer arthritic symptoms
Improved urine acidification
Improved circulation
Raw Foods Pack the Punch to Fight Disease
Raw diets are also often used as a form of treatment for certain diseases as they are grain-free and have a low Glycemic Index. Raw diets also carry little to no risk of renal damage.
Eagle Pack Bonus Bag
Original Lamb & Pork - Chicken
Receive 6lbs. Free! Purchase a 261l. bag for the same price of the 30lb. bag
Eagle Pack delivers the right balance of proteins, fats, carbohydrates, antioxidants and omega fatty acids for results you can see – shiny coat, bright eyes, good digestion and
energetic spirit.
Got a heavy chewer?
Nylabone Dura Chew is a solution.
All Nyla Bone Dura Chew products are 25% off for the month of March.
Nylabone Dura Chew is for powerful chewers of all sizes. Made of tough durable nylon, multiple textures for increased chewing appeal; ridge and nub designs provide dental stimulation and chewing satisfaction.
earthbath savings
DID YOU KNOW... Using Human shampoo on your pet's can cause them major skin irritations? Pet shampoo's sold at Pet Planet are pH balanced to be milder than soap or even baby shampoo. Human shampoo's are especially drying to a pet's skin and leave residue in the fur, causing itching, dandruff and shepping.
All earthbath dog and cat products are 20% off.
These products are made
in the USA with human-grade ingredients and pure essential
oils, with none of the artificial colors and fragrances present in
some other brands.
This is My Pet Planet
Pet Planet is seeking passionate animal lovers who want to combine their desire to make a difference with their business acumen. If you are interested in a unique and innovative business opportunity in your community, please contact us.
http://www.petplanethealth.com/current-specials-us.php
###