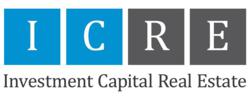 With rents at roughly twenty five percent below market, this was an exceptional opportunity to add value and set up an exit strategy down the line with a substantial profit
Irvine, CA (PRWEB) March 02, 2012
Investment Capital Real Estate, a Southern California investment real estate brokerage firm specializing in the sale of apartment buildings, announced today that Ignacio Diaz Jr., President of Investment Capital Real Estate, represented a local Orange County family trust in the acquisition of a 6 unit apartment building in Huntington Beach, Calif.
The purchase price was $1,120,000.
"Investment Capital Real Estate leverages the strength of its market insights to identify acquisition opportunities that meet our clienteles' investment objectives. We have built a strong relationship with the family trust and were able to identify this opportunity for them to add to their portfolio in a market they have a strong presence in," said Ignacio Diaz Jr., President of Investment Capital Real Estate.
The 6 unit apartment building located at 16101 Malaga Lane totals approximately 6,838 rent-able square feet built in 1969. The building consists of a two story four bedroom two bath unit, one two bedroom two bath, three two bedroom one baths and one, one bedroom one bath unit. The property amenities offer fireplaces, enclosed garages, an on-site laundry facility and patios or balconies for all units. In addition, the location offers tenants easy access to major highways, Beach Boulevard and 405 Freeway, and a variety of shopping venues including the recently renovated Bella Terra Shopping Center.
"Investment Capital Real Estate advised the buyer on a unique tenant reposition opportunity to change the existing tenant profile, renegotiate existing leases, and bring rents up to market rates," said Diaz. "With rents at roughly twenty five percent below market, this was an exceptional opportunity to add value and set up an exit strategy down the line with a substantial profit."
Both the buyer and the seller were private family trusts based in Southern California.
About Investment Capital Real Estate
Built on a solid foundation of performance, integrity, dedication and with investor satisfaction as the company's highest priority, Investment Capital Real Estate is a Southern California multifamily advisory firm and brokerage with a proven track record of delivering first class investment real estate services with superior results that consistently exceed client expectations. ICRE´s expertise, commitment and unwavering focus of putting the client's needs first have continued to set the company apart in the apartment sales industry. ICRE works closely with private investors, lending institutions, developers, and institutional property owners in every facet of a transaction to insure that the highest value is achieved through all investment objective levels. Clients rely on ICRE for multifamily / apartment valuation services, market information, capital management, dispositions and acquisitions. For more information, visit the Company's website at http://www.investmentcapitalre.com or call (949) 201-8817.
###