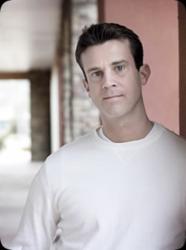 Hollywood, CA (PRWEB) March 02, 2012
Paul Pederson from St. George, Utah will be honored at the 28th Annual L. Ron Hubbard Achievement awards being held on Sunday, 15 April, 2012 at the Wilshire Ebell Theatre in Los Angeles. The event will celebrate the twelve annual winners in the L. Ron Hubbard Writers and Illustrators of the Future Contests, where Paul was a winner. His art will also be published in the bestselling Science Fiction/Fantasy anthology series – L. Ron Hubbard Presents Writers of the Future Volume XXVIII.
Paul was raised in St. Augustine, Florida and, because art and history were prominent features in the small tourist town, art had a tremendous influence on his life. After high school, Paul moved to Australia for two years, spending much of his time learning the aboriginal culture and doing freelance art. He heard about the contest recently and entered, winning on his first submission.
Paul will be treated to a week long workshop taught by the contest blue ribbon panel of judges lead by Cliff Nielsen (Chronicles of Narnia artwork), followed by the gala awards ceremony at the end of the week.
The Contests were initiated by L. Ron Hubbard in 1983 shortly after returning to the field of science fiction with his bestseller "Battlefield Earth."
For more information on the contest, go to http://www.writersofthefuture.com.