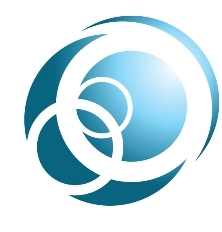 "SEO is a fickle beast, and rather than try to manipulate Google, you actually just give it what it wants. If you give it the right content and do so in the right way, then you are going to get rewarded in the organic search results."
Perth, Western Australia (PRWEB) March 03, 2012
Oracle Digital, a leading SEO Company, has intensified their search engine optimisation services for online businesses who aim to progress along with the current trends. This is in line with the great number of success stories that have come out declaring the power of the internet and SEO as the most reliable marketing tools to date.
A prime example is Party People, a party supply retail shop, has turned to search engine optimisation and they were able to exceed its sales expectations. Their company have had a considerable increase in sales within just a given short amount of time. According to Dean Salakas of Party People, the company's substantial growth in sales is attributed to their SEO campaign, which targeted specific keywords for a particular holiday – focusing on people who are looking for party supplies using Google and other sites.
Salakas further stated that his company was able to increase his sales by as much as 50% during the 2011 holidays. In support of his claims, Mr. Salakas added that their strategy was to study and understand specific items that people will be looking for during the appropriate holiday and then adjust the company website to fit these needs.
The example that he gave was during Australia Day shopping - where beach balls, flags, bandanas, and Aussie Stubby holders were among the most popular searches and where most of the sales were made. Because of this tactic – the company has been enjoying a large increase in sales on a constant basis – thanks to its online store. In a matter of just 5 years, it was able to help the company earn beyond its expectations.
"It originally started off as one or two orders a week, after about five years it moved around 100 orders a month and now we are taking in more than 1,000 orders a month", said Salakas. Party People's success is a testament to the wide scope of the internet and its ability to help companies to reach their goals.
In order to succeed online, there is a need to employ the most efficient internet and SEO tactics. Otherwise, the campaign might not turn out to be as fruitful as one may hope it would be. James Corby, Oracle Digital's head on Business Development, says, "SEO is a fickle beast, and rather than try to manipulate Google, you actually just give it what it wants. If you give it the right content and do so in the right way, then you are going to get rewarded in the organic search results."
Thus, more than ever, Oracle Digital has intensified its range of services from On-page optimisation, Off-page optimisation, keyword research to other SEO services for the benefit of businesses wanting to maximise their online presence, or to create one for those who want to see their businesses expand in the online world as well.
Indeed, with the right SEO strategies and the right choice of professionals to work on it – your company just might be one of the business success stories that people will be reading about.
Oracle Digital is the best SEO Company in Perth who aims to help local and international businesses in succeeding with the most updated SEO Perth campaigns and other web optimisation services. If you want to know more about them, do not hesitate to contact them at 1300 899 851.
###