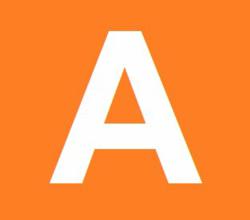 Read more about the topics of your interests - all gathered on Alltopics.com.
(PRWEB) March 03, 2012
Estonia.alltopics.com has recently become the part of the incredibly popular news source website, and it's for all those interested in learning about whatever the Estonian Empire is creating, inventing, innovating or doing in the world market and on the World Wide Web. Whether the readers are into the latest Estonia information and need vital and breaking news, or just have a desire to learn more about the Estonian neighbor and business partner, Estonia.alltopics.com is the number one information source.
Within the past few months Poland.alltopics.com has gathered all the articles, rated for subject and popularity, all in one internet location, all gathered from all over the globe, from every news source concerning Poland news out there. Whether the readers want to know the new recipe for a potato pie, when Sopot Festival is held, were the changes concerning the country's economy approved, and what kind of pierogi are the best according to local gourmets—Alltopics covers it all.
Alltopics is currently the main gathering of articles, blogs, videos and media pieces from Facebook, GooglePlus and Twitter, and gives the readers an incredible buffet of Croatia news on various topics, concerns, articles and blogs. Want to find out which Fritule is the best? Curious which sport is the most popular in Croatia? Or read more about famous Grgur Ninski? It's all at Alltopics in the Croatia sub-topic.
The abundance of information on one website is astounding, and all of it under one cyber-rooftop. And they'll find it 24/7/365, as the tireless folks who put Alltopics together continue to evolve, develop and re-create their astounding website and its news database. Their access to the hottest and most viable news articles on Slovakia will be immediate, all-encompassing and free—try to match that with any offer anywhere else.
For the past few weeks Czech-republic.alltopics.com became the most comprehensive news and information website anywhere, offering the best news from the national and international community in the area of Czech Republic—all of it scanned for popularity, all of it hot, all of it vital, all the time.
###