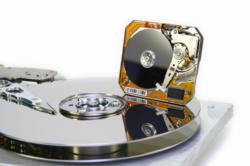 within a few hours we had 4 PR agencies with an IT background e-mail to introduce...
Basingstoke, UK (PRWEB UK) 13 March 2012
Public relations agency and member of Marketing Quotes reported back that they have added a new client to their records, a top software manufacturer in Reading. The software company was looking for a IT experienced PR agency, so contacted Marketing Quotes in January 2012 to help find a few local PR agencies to compare.
For many businesses, finding the right PR agency is difficult, finding someone local that is good and can generate results without charging the earth means a lot of time spent looking and reviewing. This is why many businesses turn to Marketing Quotes, to compare quotes from industry experienced PR companies.
A senior manager from the IT business in Reading commented 'we just do not have the time to go through website after website, looking for a good PR agency, you can also never really tell how good they are without meeting them, which takes time and resource. We were looking for a few PR companies to compare, and that is exactly what we got, within a few hours we had 4 PR agencies with an IT background e-mailing to introduce - great stuff!'.
Anne Richards (from Marketing Quotes) added 'we are pleased we have been able to help save time, it is of course their decision on why they use to handle their PR, we just help them whittle down thousands of PR agencies to a few local ones that know their industry. We understand that a few meetings have taken place and agreements have been signed, so hopefully the PR coverage will be up to expectations.'
About Marketing Quotes - Marketing Quotes is a free service to help UK businesses to get free advice and quotes from local PR agencies that have a background in their industry.
###