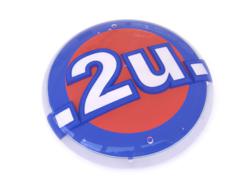 Saving electricity, money and being kind to the environment is easy with these energy efficient gadget tips.
(PRWEB UK) 4 March 2012
Although many people are now taking the 'one device does it all' approach, investing in iPhones and Smart phones with a host of superior multi-media functions built-in, the average household still has a plethora of gadgets and single-purpose digital devices. What's more, most of these prized gadgets are often plugged in and switched on whether in use or not, ravenously chewing up energy and eating a hole in the household budget.
With the average lounge or family room alone containing at least five technological devices from iPod's to games consoles, laptops and tablets (that's not counting when everyone is in the room with their mobile phones), not using gadgets efficiently can result in a lot of wasted energy and money. But the drain on resources is usually so subtle it goes unnoticed until the bill comes in.
Fortunately, there are a variety of energy saving devices available on the market that can help power mobile technology without using electricity and they are kind on the pocket as well as the environment. Here are a few suggestions along with some simple tips on how to use gadgets so they are energy efficient.
1. Go green on gadgets. Check out environmentally friendly technology that is energy efficient and ethically made. There are several Eco smart phones on the market that are rated by the O2 eco rankings on how ethically made they are. The best appears to be Sony Ericsson's Xperia Mini which won the 2011/2012 European Green Smartphone Award. The newly released Xperia P also has a 'White Magic' energy-saving feature which saves battery life by adjusting the screen's brightness automatically to suit the light levels of the user's surroundings.
2. Mobile phones, iPods and other devices can be powered for free with solar powered batteries or by wind powered chargers. Gadgets such as the HYmini can be powered by either, providing up to two hours of power for an MP3 player for instance if just placed outside in the sun for one hour. It is also designed to be attached to a bicycle or car and powers up a range of gadgets.
3. An iPhone wind charger called the iFan has also been invented by Dutch designer Tjeerd Veenhoven but supply is currently limited . The fan skin attaches to the handset, topping up the power literally on fresh air. It may not look so cool but all that is required is a bit of a breeze to generate the power needed. Always check with insurers when using wind or solar powered chargers to ensure policies for gadgets cover use of chargers other than the one supplied with the device before use.
4. Another neat device for enhancing the sound of favourite iTune tracks is the iPhone speaker made from bamboo. This is an incredibly simple yet effective idea – a natural speaker made from a sustainable material. The user just places their iPhone in a carefully positioned slit in a piece of specially cut, thick bamboo which is several inches long, and the sound played from the phone naturally resonates creating a stereo effect.
5. Consider one device that does it all and then only one device needs powering regularly and the smaller the device, the less energy it takes to power it. Smartphones are a great choice for reducing the amount of energy and gadgets in use as they are capable of a range of functions. Pocket sized bundles of multi-media magic, featuring capabilities that allow users to view, share and create information, taking high quality images and videos, while allowing access to the internet and social networking sites. The iPhone 4S even has Siri voice recognition which acts like a personal secretary so smartphones have got pretty much everything covered.
6. Choose laptops and tablets to save energy. Desktop computers are not as energy efficient as laptops or the lightweight revolutionary tablets which are becoming ever more popular. Another good reason to buy that iPad.
7. Switch devices and chargers off at the mains or unplug. It's amazing how often mobile phones, games consoles, chargers and computers are left on or in standby mode but they are constantly chewing up electricity. So hit the switch on any gadget not being used and save money. Devices consume almost as much energy on standby as when in use. It is a simple tip but one that is safer too as devices that are left on are potential fire hazards and chargers, which have been known to overheat, are often issued with warnings not to be left unattended while plugged in due to this.
8. Decrease the intensity of the light on computer screens. More energy and money can be saved by simply adjusting screen light levels on PCs and laptops. The brighter the display screen the higher the energy consumption. Getting the right light balance is important though. There is little point in saving energy if the risk of eye strain or eye fatigue is increased by setting the levels too low, so users should adjust screens to a comfortable level.
9. Change settings on computers creating a schedule for when PC's are active or sleeping.
10. Use energy monitors or energy meter apps - Some energy companies provide customers with free energy monitors when signing up but there are plenty on the market plus iPhone apps such as SmartEnergy which can individually monitor the electricity consumption of separate devices.
To find more money-saving gadget tips, cheap multi-gadget insurance for technology lovers who can't bear to pare down their collection or to compare the best insurance for iPhones, iPads and other digital devices visit 2u.co.uk.
###