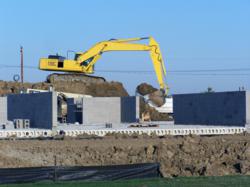 we just had found that following up on sales leads ourselves was not working...
Basingstoke, UK (PRWEB UK) 14 March 2012
Telemarketing for construction companies is generally acclaimed to be difficult due to the slowdown in the UK construction sector. This was one of the main reasons that Marketing Quotes was approached by a Croydon based pilling company. Traditionally they had used internal sales staff to follow up on ABI sales leads; however the sporadic approach did need to be replaced with a more focused sales drive. For this reason they were looking for a telemarketing company that had experience in following up ABI leads and calling into the construction sector to find new business opportunities.
A source from the pilling firm said 'we just had found that following up on sales leads ourselves was not working, we are not sales people and did need to find a recourse to pass this on to. We had talked to a few telemarketing agencies around and about, but settled on one that was based just down the road, due to their experience in the construction sector. They look good, let's hope they can produce the goods.'
Anne Richards (who works with many of the telemarketing companies at Marketing Quotes) added 'we love to hear about good news, it is great they both feel that the lead generation campaign can work and we wish them all the best. Let's hope that the client see's an increase in sales leads for their field sales team to convert'.
About Marketing Quotes - Marketing Quotes is a free service to help UK businesses to get free advice and quotes from local telemarketing companies that have experience in calling in their industry.
###