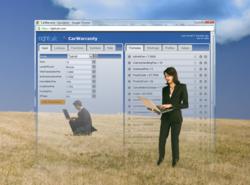 RightCalc has undergone rigorous testing in a busy insurance environment and come through with flying colours. We are now starting to see margin improvements as a result of using the new system.
CEO, Motorway Direct plc
Manchester, Lancashire (PRWEB UK) 4 March 2012
Effective pricing is key to the success of any business, and of particular importance in the current economic climate. Many organisations are now focusing on pricing as one of their main counter-downturn strategies. PWC's Top Insurance Industry Issues report of 2011 highlights this: 'A pattern of losses over many years has built up pressure amongst insurers for changes in pricing.'
While it is well established that price management initiatives can yield an improvement in results, for many insurance companies the management of pricing is the most time consuming, system intensive task involved in realising improved profits. Even in large organisations the lack of a sophisticated pricing system often means that different pricing data is used across the various distribution channels, and pricing managers are one step removed from essential calculation and management functions.
Cath Kenyon, a director at Kaleida, believes RightCalc addresses some of these pricing issues: "Kaleida has been developing administration systems for insurance companies since 1997. This has given us real insight into the industry and highlighted the lack of solutions that centralise pricing processes, particularly for small to mid-sized insurers."
The motivation behind RightCalc stems from the knowledge that an enterprise-wide pricing system can dramatically reduce inconsistencies and have an impact on profits. The solution's web-based user interface offers "anytime/anywhere" access for pricing managers, while the powerful calculation engine enables complex, variable pricing using a comprehensive range of rules, actions and controls. To fulfill the aim of delivering real-time pricing, the solution is capable of processing tens of thousands of calculations every second; delivering prices to multiple legacy and modern systems in a fraction of a second.
Understanding the make-up of insurance pricing and the factors that influence profits are paramount, explains Cath Kenyon: "By leveraging technology that allows a full breakdown of a variable price; from the components that make up a base price through the loadings that contribute to a final selling price, the possibilities for price targeting, price optimisation and price analysis are greatly enhanced."
Following a full application development cycle, RightCalc has been trialled, tested and implemented by Motorway Direct PLC, the fastest growing warranty company in the UK. The beta version of the new software is now available to trial for free online at http://www.rightcalc.com. The company hope to encourage a wide range of insurance and financial services companies to sign up and contribute in broadening the solution's real-world exposure before general release later in the year.