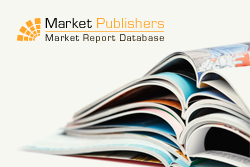 London, UK (PRWEB) March 02, 2012
Cancer vaccine partnering has significantly increased in frequency since 2007, to a peak in 2010, when over 50 cancer vaccine partnering deals were recorded. Cancer vaccine partnering can be sub-divided by the deal components attributable to the deal, for example co-promotion, licensing, distribution, supply. Collaborative R&D, development and licensing deals are consistently more prominent than co-promote deals.
Bigpharma companies play a minor role in signing deals involving cancer vaccine assets, although interest has been growing in recent years as indicated by the recent acquisition of cancer vaccine company assets.
New research study "Cancer Vaccine Partnering Agreements" worked out by CurrentPartnering has been recently published by Market Publishers Ltd.
Report Details:
Title: Cancer Vaccine Partnering Agreements
Published: March, 2012
Pages: 245
Price: US$ 1,695
http://marketpublishers.com/report/medicine_pharmaceuticals_biotechnology/drugs_biotechnology/cancer_vaccine_partnering_agreements.html
The report is aimed at providing an in-depth understanding and unprecedented access to cancer vaccine partnering deals and agreements entered into by the leading healthcare companies worldwide, as well as explaining how and why these companies enter these deals.
Report Scope:

trends in cancer vaccine dealmaking in the biopharma industry since 2007;
analysis of cancer vaccine deal structure;
access to headline, upfront, milestone and royalty data;
access to over 150 cancer vaccine deal records;
leading cancer vaccine deals by value since 2007;
coverage of adjuvant and drug delivery deals and alliances since 2007.
The available deals are listed by: company A-Z; headline value; stage of development at signing; deal component type; specific oncology therapy target.
Report Contents:
Executive Summary
Chapter 1 – Introduction
Chapter 2 – Trends in Cancer Vaccine Dealmaking
2.1. Introduction
2.2. Cancer vaccine partnering over the years
2.3. Bigpharma cancer vaccine dealmaking activity
2.4. Bigpharma not active in cancer vaccine partnering
2.5. Cancer vaccine partnering by deal type
2.6. Cancer vaccine partnering by stage of development
2.7. Cancer vaccine partnering by cancer indication
2.8. Disclosed deal terms for cancer vaccine partnering
2.8.1 Cancer vaccine partnering headline values
2.7.2 Cancer vaccine deal upfront payments
2.7.3 Cancer vaccine deal milestone payments
2.7.4 Cancer vaccine royalty rates
Chapter 3 – Leading Cancer Vaccine Deals
3.1. Introduction
3.2. Top cancer vaccine deals by value
Chapter 4 – Cancer Vaccine Dealmaking Directory
4.1. Introduction
4.2. Company A-Z
4.3. By stage of development
Discovery
Pre-clinical
Phase I
Phase II
Phase III
Registration
Marketed
4.4. By deal type
Asset purchase
Bigpharma outlicensing
Co-development
Collaborative R&D
Co-market
Contract service
Co-promotion
CRADA
Cross-licensing
Development
Distribution
Equity purchase
Evaluation
Grant
...
More new studies by the publisher can be found at CurrentPartnering page.