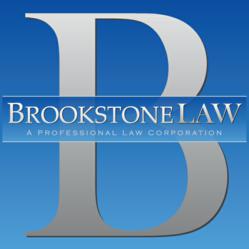 "This is the first rigorous, comprehensive and detailed analysis of foreclosure improprieties in California and it casts doubt on the validity of almost every foreclosure it examined," Vito Torchia, Jr.
Newport Beach, CA (PRWEB) March 02, 2012
A recent audit by San Francisco county officials of about 400 recent foreclosures that determined almost all involved either legal violations or suspicious documentation contradicts claims by banks that foreclosure improprieties did little harm and answers any doubts about whether problems with loan documents in foreclosures were isolated, according to Vito Torchia, Jr. managing attorney at Brookstone Law PC.
"This is the first rigorous, comprehensive and detailed analysis of foreclosure improprieties in California and it casts doubt on the validity of almost every foreclosure it examined," said Vito Torchia, Jr. "This makes it abundantly clear that homeowners have been harmed by the banks over foreclosures and anyone dealing with the banks needs expert legal counsel to protect their rights."
According to media reports, the report was commissioned by the San Francisco assessor-recorder and examined files of properties subject to foreclosure sales in the county from January 2009 to November 2011. About 84 percent of the files contained what appear to be clear violations of law, it said, and more than 66 percent had at least four violations or irregularities.
The report comes shortly after a $26 billion settlement over foreclosure improprieties between five major banks and 49 state attorneys general, including California's, that requires the banks to reduce mortgage amounts outstanding on a variety of loans and provide a fund of $1.5 billion to pay reparations for borrowers improperly removed from their homes.
"The issues this report identifies are not resolved by the settlement and the settlement does immunize banks from a variety of potential liabilities. Now that the banks have admitted fault and public proof of how homeowners have been victimized by shoddy loan management practices increases, consumers facing foreclosure have a better environment in which to protect their rights and fight the banks than before."
According to media coverage, the report found documents recording the transfer of a defaulted property to a new trustee were not filed properly or on time in 85 percent of the cases and properties were sold at auction to entities improperly claiming to be the beneficiary of the deeds of trust in 45 percent of the foreclosures,. The report noted that, "a 'stranger' to the deed of trust," gained ownership of the property and as a result, the sale may be invalid.
"California has been among the states hurt the most by the mortgage crisis. This is partly because we do not require a judge to oversee foreclosures, so the conduct of banks in the process has rarely been scrutinized. But it seems every time it is, the banks are found to have made significant mistakes that have victimized homeowners and, in the case of forging documents, could be considered criminal," said Vito Torchia, Jr.
Media coverage of improprieties range from failure to warn borrowers they were in default on their loans as required by law to transfers of loans in the foreclosure files made by entities that had no right to assign them and institutions took back properties in auctions even though they had not proved ownership. Among the legal violations uncovered in the analysis were cases where the loan servicer did not provide borrowers with a notice of default before beginning the eviction process; 8 percent of the audited foreclosures had that basic defect. In 6 percent of cases, the same deed of trust to a property was assigned to two or more different entities, raising questions about which of them actually had the right to foreclose. Many of the foreclosures that were scrutinized showed gaps in the chain of title, the report said, indicating that written transfers from the original owner to the entity currently claiming to own the deed of trust have disappeared.
The audit also raised questions about the validity of information in the Mortgage Electronic Registry System, or MERS, which was set up by Fannie Mae and Freddie Mac and major lenders. The report found that 58 percent of loans listed in the MERS database showed different owners than were reflected in other public documents like those filed with the county recorder's office.
"The findings clearly suggest that problems with foreclosure irregularities are real and pervasive and that politically motivated settlements and propaganda from the banks won't fix them," said Vito Torchia, Jr.
ABOUT BROOKSTONE LAW, PC
Headquartered in Newport Beach, Calif., and with offices in Los Angeles, Calif., and Ft. Lauderdale, Fla., Brookstone Law, PC is a law firm comprised of attorneys with experience and success in business, corporate and personal finance, employment, entertainment and media, art and museum, intellectual property and real estate law. The firm has a network of more than 40 affiliate attorneys nationwide and employs highly trained specialists, paralegals, paraprofessionals and administrative staff dedicated to serving clients. For information, call (800) 946-8655 or visit Brookstone Law.com (http://www.brookstonelaw.com).
###