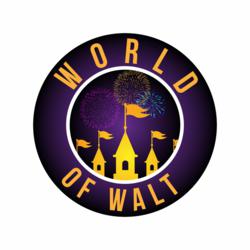 Celebration, Fla. (PRWEB) March 05, 2012
WorldofWalt.com has recently expanded its website to include a new section with comprehensive information about Disney resorts, making it even easier for families and individuals to plan a successful Disney World vacation.
The website now features a Disney Resort Hotels page that extensively covers various benefits and categories of Disney resorts. Visitors can use this area of the site to determine which type of accommodations will best suit their needs based on the cost, services, amenities and location. World of Walt Founder Herb Leibacher is excited about being able to provide the additional information to enhance the value of the website for visitors. "Disney is one of the most popular leisure destinations in the world," he said. "We are pleased to be able to offer detailed, independent and useful information to help vacationers simplify the process of selecting Disney resorts."
Visitors to the World of Walt website can view a description of Disney resorts within four categories: deluxe villa resorts, deluxe resorts, moderate resorts and value resorts. If they are interested in a particular resort, they can simply click on the link provided to obtain more information. For example, the list of deluxe villa resorts features a brief description of Disney's Old Key West Resort, the first Disney Vacation Club resort. Visitors can click on the link for further details about this tropical Disney resort, including the layout and rooms, recreational opportunities, places to eat, transportation, and pros and cons.
World of Walt is an unbiased website that takes a unique approach to providing Disney World vacation planning information. It is committed to providing a single resource where people can find timely and accurate information about Walt Disney World, Disney World vacations and Disney resorts. The site offers a wealth of information about Disney's amazing theme parks: Magic Kingdom, Epcot, Disney's Hollywood Studios, and Disney's Animal Kingdom. There are also related articles to help visitors enhance their knowledge of the different parks and other Disney attractions.
Visitors to the World of Walt website will also find useful information about Disney tickets, Disney Cruise Lines and general advice about planning a Disney World vacation. For instance, the Disney World Tickets page covers how to acquire discounted pricing by purchasing tickets for multiple parks, from Disney partners, from auction sites and for package deals. It also shares other creative ways to save money at Disney, including choosing a budget hotel, opting for a suite with a mini kitchen to minimize eating at expensive dining places, and using a layaway plan to lock in Disney resort and ticket prices.
For more information about World of Walt's new Disney resorts section, please visit http://www.worldofwalt.com or contact Herb Leibacher at (877) 290-9407.
About Herb Leibacher
Herb Leibacher is a self-proclaimed Disney enthusiast who created World of Walt as a true labor of love. His passion for Disney is driven by fond, childhood memories of exploring the Magic Kingdom with his family. Now he enjoys helping others create fun-filled Disney World vacations. Leibacher lives in Celebration, Fla. just 5 minutes away from Walt Disney World.
Contact:
Herb Leibacher, Founder
(877) 290-9407
info(at)worldofwalt(dot)com
http://www.worldofwalt.com
# # #