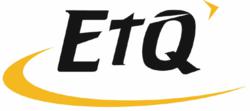 We look forward to a successful event, and in marking our 16th annual User Conference with a celebration of 20 years of excellence.
Farmingdale, NY (PRWEB) March 06, 2012
EtQ is pleased to announce that its 16th Annual User Conference will be held from October 1st – 3rd at the Resort at Squaw Creek in Lake Tahoe, CA.
The event consists of the 3-day User Conference, as well as the 2-day Reliance Passport for comprehensive Reliance training.
The EtQ User Conference is designed as a venue for customers to learn about new products and features and network with their peers. It will also include the annual Innovation Excellence Awards, where finalists will showcase their innovations and the winner will be announced. Attendees will get a front row seat into the unveiling of the latest release of Reliance and the conference will include interactive one-on-one sessions to allow attendees to personally connect with EtQ services and support staff. The conference will also feature multiple case studies from customers across a variety of industries discussing their implementation of EtQ.
"Each year we look forward to learning how our customers have maximized their investment in EtQ to best meet their individual needs, and in providing a venue for EtQ customers to connect with each other," stated Glenn McCarty, Chief Executive Officer of EtQ. "It's a pleasure to see how attendance continues to increase and to have the opportunity to meet face to face with our customers and continue the relationship that we've built with them throughout the years. We look forward to a successful event, and in marking our 16th annual User Conference with a celebration of 20 years of excellence."
For more information on EtQ's 16th Annual User Conference, visit us on the Web at http://www.etq.com/conference/.
Celebrating 20 Years of Excellence
Founded on March 4, 1992 by former lead auditors of Underwriters Laboratories, EtQ has always had a unique knowledge of compliance processes related to Quality, Safety, and Environmental Health and Safety (EHS) Management. This year, EtQ celebrates 20 years of excellence and continues to be the leading Quality, Safety, EHS and Compliance solution provider for identifying, mitigating and preventing high-risk events through integration, automation and collaboration. EtQ encompasses a wide variety of industries, providing solutions for Quality, Food Safety, EHS, Aviation Safety and FDA Compliance Management. EtQ uses best in class integrated modules and enterprise application integration to manage and measure these compliance processes and execute organizational change. EtQ's solution, Reliance, is an enterprise suite of modules designed to foster operational excellence in businesses with modules and utilities such as Risk Management, CAPA, Document Control, Employee Training, Supplier Rating, FMEA, Customer Complaints, Audits, and many more. EtQ has been providing software solutions to a variety of markets for 20 years. For more information, please visit http://www.etq.com.