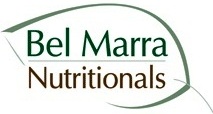 A lack of sleep caused by insomnia can negatively affect the ability to carry out daily activities due to being too tired and concentration issues.
Toronto, ON (PRWEB) March 04, 2012
Bel Marra Nutritionals, well know for offering high-quality, specially formulated vitamins and nutritional supplements, supports research studies of insomnia and the overuse of prescription sleeping pills and the impact it has on overall health.
A study published in the British Medical Journal Open on February 27, 2012 examined the impact of prescription sleep medications, commonly taken for insomnia and sleep problems, on mortality and cancer. The study looked at over 10,000 people taking sleeping pills and found that those taking prescription sleep medications were 4.6 times more likely to die.
Occasional sleep problems can occur for many people, as many as 25% of Americans report having them. One of the most common sleep problems is insomnia, which is a trouble falling asleep or staying asleep during the night.
Chronic sleep problems such as insomnia affect around 10% of people. As CEO of Bel Marra Nutritionals Jim Chiang says, "a lack of sleep caused by insomnia can negatively affect the ability to carry out daily activities due to being too tired and concentration issues."
Chiang continues, "insomnia can lead to poor concentration, daytime drowsiness and not feeling well rested in the morning, so it then becomes clear why people seek help".
Even with only light usage prescription sleeping pills, the possibility of death is significantly raised. Taking only 1-18 sleeping pills a year increased the risk of death 3.6 times higher than those who did not take any sleeping pills.
Battling insomnia with sleeping pills was not just found to increase the likelihood of dying, high doses of sleeping pills resulted in a 35% increased risk of overall cancer.
In 2010 alone it is estimated that between 320,000 to 507,000 excess deaths were associated with prescription sleeping pills.
Many people turn to natural sleep aids as an alternative to prescription sleeping pills. The idea is that natural sleep aids can help fight insomnia without the harsh side effects of sleeping pills. It was widely known in the past that sleeping pills can be addictive, but this new research illustrates just how dangerous sleeping pills truly are.
It is clear that alternatives to prescription sleeping pills are needed to help deal with insomnia and other sleep problems. Natural sleep aids, changes in diet and modifying behavior can help combat insomnia. Sleeping pills are not the only option, the alternative methods can provide much needed help without the deadly side effects linked to the prescription drugs.
(SOURCE: "British Medical Journal Open", Hypnotics' association with mortality or cancer: a matched cohort study. February 2012)
As the distributor of Sleep Sure Plus, a natural sleep aid containing all natural ingredients, Bel Marra Nutritionals offers high-quality vitamins and nutritional supplements in formulations designed to address specific health concerns. All ingredients are backed with scientific evidence. Every product is tested for safety, quality, and purity at every stage of the manufacturing process. Furthermore, Bel Marra Nutritionals products are produced only in Health Canada approved facilities, going that extra mile to ensure our health conscious customers are getting top quality products. For more information on Bel Marra Nutritionals visit http://www.belmarrahealth.com or call 1-866-531-0466.
Bel Marra Nutritionals, Inc.
100-7000 Pine Valley
Woodbridge, ON L4L 4Y8
pr(at)belmarrahealth(dot)com
866-531-0466
http://www.belmarrahealth.com
###