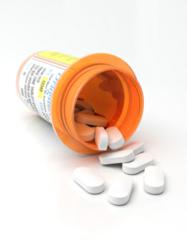 Actos is intended to make type 2 diabetes more manageable but in instances when it causes bladder cancer, the cure is certainly worse than the disease.
-Rudolph F.X. Migliore
Commack, NY (PRWEB) March 07, 2012
Actos (Pioglitazone) is a drug used for patients who have type 2 diabetes to aid in controlling the level of glucose (sugar) in the blood stream.
In 2010, more than 2 million patients were taking Actos with no warning of its risk of causing cancer. *1 In one study involving 193,000 patients taking Actos for an average of 2 years, their risk of bladder cancer increased 40% compared to if they had never been exposed to the drug. *2
Multi District Litigation (MDL), allows that all preliminary parts and discoveries relating to the case will be held in one court. This provides the court with all necessary information for background of all of the lawsuits being filed. Pretrial proceedings were assigned to the Honorable Rebecca F. Doherty of the United States District Court for the Western District of Louisiana. This court will handle all pretrial issues regarding Actos bladder cancer litigation in federal court. The Actos litigation case is known as "In Re:Actos (Pioglitazone) Products Liability Litigation Case No 6:11-md- 2299". *3
In December 2011, 11 civil actions were transferred by the United States Judicial Panel on Multi District Litigation. This came after plaintiffs filed a motion to transfer 11 pending actions, and all Actos injury actions filed in federal court to a single judge for pretrial proceedings against the manufacturer of Actos, Takeda Pharmaceuticals America, Inc., in August 2011. More than 100 cases will be transferred to the Western District of Louisiana and this number is expected to increase significantly secondary to the link between Actos usage and development of bladder cancer. 4, 5
According to Plaintiffs, those who use Actos allegedly have an increased risk for developing bladder cancer. Plaintiffs also allege that the defendants (Takeda Pharmaceuticals America, Inc.) concealed their knowledge of the risks involved in taking Actos, and failed to include necessary warnings to educate consumers and the health care community of the drugs' potential risks. 6
The initial status conference was originally scheduled for the first week in February 2012, but did not go as planned due to multiple cases pending before the MDL Panel for transfer. At this time, the first general status conference will likely be held on March 22, 2012. 7
If you or a loved one have been harmed by Actos and developed bladder cancer, call the Actos Law Firm of Rudolph F.X. Migliore, P.C. With over three decades of experience, the firm is well positioned to help victims of Actos. Rudolph F.X. Migliore, P.C. works with co-counsel to reach major verdicts and settlements. Visit the firms website dedicated to Actos at actos-bladdercancer.com or call 631-543-3663 for a free case evaluation.
Rudolph F.X. Migliore, P.C.- "Where Personal Attention is Paramount".
*1 health.usnews.com/health-news/diet-fitness/diabetes/articles/2011/06/16/diabetes-drug-actos-may-raise-risk-for-bladder-cancer-fda
*2 articles.latimes.com/2011/jun/16/news/la-heb-actos-diabetes-cancer-06162011
*3 lawd.uscourts.gov/MDL2299/
###