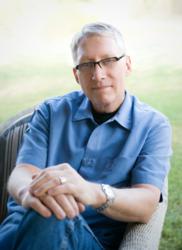 (PRWEB) March 02, 2012
Leading parenting and family expert Dr. Tim Kimmel of Family Matters (familymatters.net) is heading to Grand Rapids this March 16th & 17th for the Michigan Parents Conference. The conference, to be held at Ada Bible Church, will be focused on helping parents to become great role models and to empower their children. 
Considered one of America's top advocates for the family, Tim has written multiple best-selling books on parenting, including "Grace Based Parenting" and "Raising Kids for True Greatness". While in Grand Rapids, he will be available for interview, to discuss important topics such as:
-- Protecting girls from negative media influences
-- The relationship between faith and sports (exemplified by Tim Tebow)
-- Raising special-needs children
-- Leading your family through economic hardship
...and more.
Tim Kimmel has most recently been featured guest on such television and radio programs as FOX News, "Midday News" KNX (CBS) Los Angeles, the Mancow Muller Show, "A.M. Arizona" and "The MacMahon Group" on AZTV 7, "Good Morning! Arizona" on KTVK-TV, Moody Broadcasting's "Prime Time" and "Midday Connection", "FamilyLife Today", "The Art of Family Living", and several others. 
To request an interview, please contact Will Bower at will(at)allenmediastrategies(dot)com or 202-365-2536.
Contact: Will Bower
will(at)allenmediastrategies(dot)com / 202-365-2536
# # #