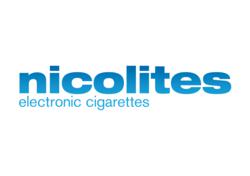 The page itself showcases the company's products
(PRWEB UK) 2 March 2012
The management team at Nicolites has announced this week that it will be focusing on raising awareness of their fledgling Facebook page, which has recently been experiencing record levels of interaction since the turn of the New Year.
The staff members responsible for the running of the account, which is picking up more followers and like by the day, have hinted that the page is a valuable way to communicate with customers. The page itself showcases the company's products and provides consumers with a place to discuss the impact and implications of electronic cigarettes on the whole.
Birju Pujara, Sales Director at Nicolites, believes that social networks remain the way forward for companies such as Nicolites, the success of which relies in part on word of mouth and positive reviews from every day consumers.
"We're constantly looking for ways to bring our electric cigarette products to a wider range of customers, as there are plenty of smokers out there who are currently unaware of the benefits of these items," Birju states. "We're going to be concentrating on encouraging Facebook users to get involved with our brands and will be exploring new ways of utilising social media."
Nicolites is now the leading and most widely available brand of electric cigarette in the UK; they have formed business partnerships with many of the largest retailers to bring these wonderful innovations right on to the doorstep of every person in the country. Established in late 2007, Nicolites has grown into a multi-million pound company with international distribution networks and continues to grow at a phenomenal rate.
###