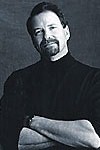 Transformational change is not like the Road-Runner cartoon character. When you get to the edge of the cliff, you can't turn back.
Lakewood, CO (PRWEB) March 05, 2012
Implementation expert Don Harrison, President and Founder of Implementation Management Associates (IMA) will be discussing how companies can improve the success rate of global transformational change at the Association of Change Management Professionals Conference on April 2 in Las Vegas.
Harrison will be speaking on Leading Transformational Change: Do You Have the Sponsorship to Cross the Abyss? "The actions of leaders are the single most important factor in achieving value realization for transformational change," says Harrison. "What leaders do to express, model, and reinforce their commitment to the transformation, both individually and collectively, is the difference between success and failure." When what leaders say, what they do, and what they reinforce with their own direct reports, is consistent with the transformation, you build trust and can execute much more quickly.
Active Sponsorship by leaders must be sustained and be viewed as a strategic priority for a minimum of three years. The major task of individuals who are charged with executing the transformational change is to secure this level of Sponsorship for the life of the transformation. Without Sponsorship, the transformation is "dead in the water," says Harrison.
Harrison notes, "The behavior of Sponsors is not a warm and fuzzy issue. Trust and speed are functional. The higher the degree of trust, the faster you can implement transformational change. Speed is critical because it is a huge competitive advantage."
Transformational change is high-stakes, because once the organization embarks on the journey, it can't go back to the old culture or processes. Harrison notes that transformational change is not like the old Road-Runner cartoon character—when you get to the edge of the cliff you can't turn back.
Dramatically different reinforcements are needed to change the culture and achieve the transformation. Each organization, says Harrison, is "perfectly designed to get the results it is getting right now." So if Sponsors are after transformational change, they must gut their performance management system because these systems inherently reinforce the current state. "Reinforcement is the power-lever for driving business transformation."
"Even when the strategy is sound from a business perspective, a structured, people-centered implementation plan is needed, or the results are likely to be financially disappointing," notes Harrison.
Implementation Management Associates (IMA) is an international consulting practice that guides organizations through all types of organizational change implementations, applying a business-disciplined, structured approach to implementation management known as AIM (Accelerating Implementation Methodology.)
The 2012 Association of Change Management Professionals Global Conference will be held April 1-4, 2012 in Las Vegas, Nevada. This year's conference theme is "Your Passport to Change" and will incorporate ACMP's focus as a global association. For more information go to http://www.acmp.info/conference.