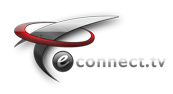 eConnect provides a substantial ROI, usually within 6 months.
Las Vegas, Nevada (PRWEB) March 02, 2012
Today Soboba Casino, a California based Indian casino, announced the selection of POS Connect by eConnect. Soboba selected the system due to its tight integration with their Micros POS and existing surveillance system. POS Connect provides Soboba operators with the ability to identify patterns of theft, fraud and human error. The system combines live surveillance video with transactional data from the POS system providing real-time exception based reporting and alerts with the ability to visually verify the event.
"We are thrilled to have earned Soboba's business," commented Henry Valentino, CEO of eConnect. "Casino operators like Soboba process thousands of transactions per month so they rely on systems like ours to ensure the integrity of the transactions. POS Connect identifies trends in their business and helps proactively discover details about transactional discrepancies that are not easily seen with human effort alone."
Soboba Casino is a very popular destination for casino players with over 74,000 square feet, 2,020 slot machines and 27 table games. They also host many large events in their arena including live comedy, boxing, MMA and music. The casino is located off Highway 79 in San Jacinto, California.
"We have been looking for a system to both automate loss prevention and integrate with our existing business systems; eConnect was a perfect fit." commented Don Young- Surveillance Manager at Soboba Casino. "The return on investment which eConnect provides is substantial and enhances our ability to prevent loss and optimize profits."
Additional Information:
eConnect provides other modules for the casino sector; including the ability to monitor transactions in the cage, slots, kiosks, table games and TITO.
About eConnect:
eConnect is the industry leader in Retail Loss Prevention, Fraud Detection and Live Streaming Business Intelligence. eConnect integrates with all major Gaming, Point of Sale, NVR based surveillance systems, and ATM's providing information critical to business efficiency and profitability. EConnects product suite consists of POS Connect, Casino Connect, ATM Connect and eStream Analytics. EConnect is partnered with many of the top leaders in POS, Retail, Gaming and Surveillance. The eConnect system can be installed locally on client's property or can be hosted remotely in the cloud to minimize infrastructure requirements. See eConnect at G2E Asia from May 22nd-24th
Learn more about eConnect in this video
http://www.econnectglobal.com/index.php/video
Learn more about Soboba Players Club
http://www.soboba.com/club-soboba.html
Find out about modern loss prevention in this Whitepaper
http://www.econnectglobal.com/whitepaper_loss_prevention.pdf
###