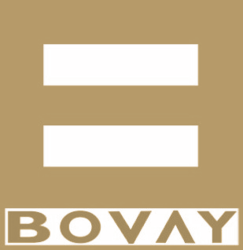 "Our new engineers are all experts in their field. We look forward to quickly integrating them into our ongoing projects. Their hiring is a result of our growing business as well, and we are happy to have them on board," says Carlos Cera.
Houston, Texas (PRWEB) March 02, 2012
Bovay Engineers International, a full-service, multi-discipline consulting firm since 1946 offering a complete range of technologies with specializations in Mechanical, Electrical, and Plumbing design services has added four new members to their staff. With this addition, Bovay has now assembled a experienced Engineering and Design Team in Houston.
Mr. Eugene Bowman P.E. provides professional engineering experience for over fifty years in design, management and construction administration. He also has quality assurance activities for multi-discipline A/E projects. He has provided engineering in projects of electrical power, lighting, electronics control system design and management for a variety of projects involving heavy lighting, power distribution and communication systems. The Power Distribution Systems He provided interface and coordination with security system specialists in highly sophisticated security technologies with DOE in high explosive in Area 12.
The second most senior member of the expanded Bovay Team is Robert Alonso, a plumbing designer with over twenty years of design and code compliance experience. He has been responsible for design and conceptual designs of plumbing and fire protection systems for new construction and renovation projects for various facilities, including the preparation and coordination of working drawings and specifications with the additional experience in conducting field construction reviews.
The addition of Mr. Eduardo Lopez, who has Architectural Degree and during the past fifteen years his MEP design experience in different commercial, industrial, and residential projects, adds to Bovay's already stellar Design team. Eduardo has extensive experience in assessments Hospitality Design and LEED.
The final new member joining the team is Mr. Crisitan Mora, who is a graduate of the University of Houston and has amassed five years of professional-related experiences.
With the addition of the new staff, Bovay Engineers International has a nucleus with a combined experience of over a hundred years in Engineering and Design services, which includes vertical HVAC, electrical power distribution emergency power, Labs, Security Systems Technology, Assessments, Energy Efficiency and Construction and Project Management. Bovay's expertise extends to many markets including International, aviation, institutional, higher education, K-12, Federal Government "DOE" in high explosive Area 12, healthcare, industrial, and Labs. An in-depth knowledge a variety of industries has resulted in successful, award-winning projects and Bovay's portfolio represents a diverse range of qualifications in various markets.
Contact:
Carlos Sera
cmser(at)bovayengineers(dot)com
http://www.BovayEngineers.com
O: 713.668.6641| C: 713.562.0560
###