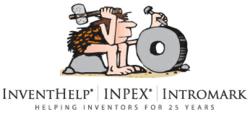 Pittsburgh, PA (PRWEB) March 07, 2012
InventHelp®, America's largest invention submission company, announces that one of its clients, an inventor from Arizona, has designed protective seat covers for a passenger's personal use on an airplane or other mode of transportation. This invention is patented.
The "Sani-Safe Travel" disposable covers would attach via an elastic band. The absorbent covers would protect seats from spills and the spread of germs. Designed to provide health-conscious travelers with added peace of mind, the Sani-Safe Travel would provide a clean, sanitary place to sit while using any mode of public transportation.
The Sani-Safe Travel would consist of a pair of stretchable, disposable seat covers that would cover the headrest, seat back and seat cushion. Each cover would feature an elastic band around the perimeter and would be producible from a disposable, lightweight (but durable) paper or fabric. To use, a traveler would slip the covers over a seat before sitting down. The seat-back cover would feature a holder (optional) for a small travel pillow. A traveler could turn the cover inside out to use the holder. Sani-Safe Travel could be producible as a one-piece cover, as a reusable fabric cover that can be stored in a small carrying pouch, with a tray-table cover and in designs for restaurant tables and baby-changing tables.
InventHelp® is attempting to submit the invention to companies for review. If substantial interest is expressed, the company will attempt to negotiate for a sale or royalties for the inventor. For more information, telephone Dept. 08-PHO-1153 at (800) 851-6030.
Manufacturers interested in reviewing additional inventions and new product ideas can contact InventHelp's marketing partner Intromark by filling out an online request to review new product ideas here.
# # #