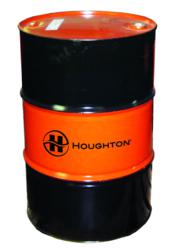 Valley Forge, PA (PRWEB) March 05, 2012
To maximize efficiency, machine shops require coolants that are capable of working in diverse applications and on a wide variety of metals. Hocut 400K from Houghton International is a heavy-duty, chlorine-free machining and grinding metalworking fluid that can be used with many machines, including bar machines, lathes, chuckers, and centerless and cylindrical grinders.
Using Hocut 400K helps manufacturers gain cost-efficiencies by reducing the number of different metalworking fluids in their inventory. Because it can be used on many metals, it removes the need for changeover, promoting decreased downtime. The coolant provides in-process corrosion protection for machinery and parts without staining, and it extends tool life by offering good lubrication for machine ways and indexing mechanisms. Hocut 400K is clean running and low foaming, which contributes to reduced disposal costs and increased operator acceptance. Its biostable formula also ensures long, odor-free sump life.
Hocut 400K is especially suitable for machining automotive-grade aluminum cast alloys, including 308, 319, 356, 380, 384 and 390. It is also recommended for machining the following metals:
High- and low-carbon steel;
Alloy steels (4130 and 4140);
Cast iron, nodular iron and gray iron.
For more information about Hocut 400K, visit http://www.houghtonintl.com.
About Houghton International Inc.
Since 1865, Houghton International Inc. has been serving the metalworking, automotive, and steel industries, along with a variety of other markets including the offshore oil exploration and production industry, with the development and production of specialty chemicals, oils and lubricants. Headquartered in Valley Forge, Pa., Houghton maintains manufacturing and research facilities throughout the world. Houghton International continues its focus to expand its customer service operations and grow its worldwide facilities. Visit http://www.houghtonintl.com or http://www.twitter.com/houghtonintl.
###