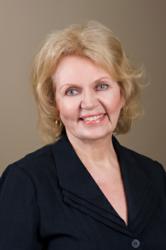 We are happy to sponsor RCA at their Spring Expo and appreciate the work they do for their members.
Phoenix, AZ (PRWEB) March 04, 2012
Smartcomm LLC, a Phoenix-based company offering opportunities in the wireless industry is a Gold Sponsor for the upcoming 2012 RCA Competitive Carriers Global Expo this spring in Orlando, FL. The Expo will highlight the latest happenings in 4G technology as well as other wireless telecommunications topics, in an effort to reach wireless providers both in the United States and globally.
The CEO of Smartcomm is a member of the Rural Cellular Association (RCA), which was founded in 1992 by nine rural and regional wireless carriers as a carrier centric organization. Since its founding, RCA has grown to become the nation's leading association for competitive wireless providers serving all areas of the United States. RCA advocates on behalf of its members' interests and works to educate policymakers on the key issues that impact its members' ability to compete, survive, and prosper. Advocating before the Federal Communications Commission (FCC), the White House and Congress, RCA works to make sure its members' voices and views are heard not only by policymakers but also by the media, third parties and throughout the wireless industry.
Formed in 2007, focuses primarily on the wireless communications industry, offering different opportunities to get involved in the world of mobile broadband. Smartcomm CEO, Carole Downs, is an active member of several wireless industry organizations, including RCA. To show support for RCA's efforts, Smartcomm has become a Gold Sponsor for the 2012 RCA Spring Expo.
The Spring Expo is positioned to reach US wireless telecommunication providers, as well as international providers. Generally, attendees include top executives, directors, managers, and positions within departments for marketing, purchasing and technical. The Expo will focus on the latest in 4G as well as other wireless telecommunications topics.
About Smartcomm, LLC
Phoenix-based Smartcomm, LLC provides consulting services and opportunities in the wireless communications industry to both individual and institutional clients. The company specializes in opportunities to acquire spectrum to be used for mobile broadband, through the filing of license applications, participation in FCC public auctions, or acquisitions in the secondary market.
###