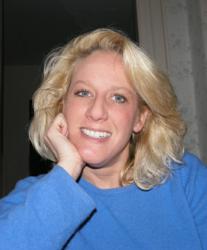 "The major threats to our well-being are now lifestyle-related concerns that we as individuals hold the power to resolve. For the first time ever, our kids may not live as long as we do. Simply because of the choices we make about what we eat and do
Boxford, MA (PRWEB) March 03, 2012
New England Health Advisory, under new management, is pleased to announce the return of Founding Editor Inger Pols. Two years ago, New England Health Advisory, http://www.nehealthadvisory.com, was established as an unbiased wellness resource dedicated to breaking down complex -- and often confusing and conflicting – health information. Founding Editor Inger Pols helped tens of thousands of subscribers – and their children and grandchildren -- live healthier, better lives through free wellness newsletters known for their easily understandable, actionable and life-changing information.
As one newsletter subscriber, Dr. Dennis Becker, wrote to Ms. Pols, "I want to thank you for the article on sugar. You took a fairly complicated subject and gave it a flavor of 'shirtsleeve English'. It is this kind of flavoring that will help non-medical people find it easier to understand and combat the nutritional ills that face us in our daily lives."
Now re-launching under new management after a brief hiatus, New England Health Advisory is setting out to become the premiere free online health and wellness resource. Returning as Editor of New England Health Advisory, Inger Pols will once again analyze the research and get at the truth behind the studies; share the latest information about nutrients and exercise and how to maximize their benefits; uncover how companies market foods and label products to deceive consumers; and reveal what government agencies and pharmaceutical companies don't want consumers to know.
Ms. Pols, a Yale and Columbia Business School graduate, puts it this way, "In today's world, you can no longer relinquish total responsibility for wellness to your family doctor. Your physician or healthcare provider is doing the best that he/she can. However, with limited office visit time and challenging insurance reimbursement constraints, little to no education on nutrition, stress, or fitness and the increasing influence of pharmaceutical companies, your doctor can't do it alone.
To stay healthy, you need to participate in your own wellness. The major threats to our well-being are now lifestyle-related concerns that we as individuals hold the power to resolve. For the first time ever, our kids may not live as long as we do. Simply because of the choices we make about what we eat and do… Or don't."
New England Health Advisory's new management seeks to fulfill its mission to serve those desiring to achieve and maintain healthier lifestyles. Through the re-launch of its free weekly wellness newsletter and the re-establishment of its archive of free health articles and resources, New England Health Advisory commits to bringing readers the truth and to helping readers to make better lifestyle choices.
Editor Inger Pols says, "People do want to make better choices. The problem is, there is so much misinformation out there -- and conflicting data and research -- that most people, including many physicians, struggle to make sense of it all. And that's where I come in. What gets me fired up is when I talk to someone who thinks they are doing things that are beneficial, but they have been misled. I've invested thousands of hours talking to experts, researching, reading, studying, and analyzing to break through the confusion and get at the truth.
When a new study comes out, I'll tell you if it's reliable or how it might be biased. When you are wondering what to buy or eat, I will guide you through the options. If you want to know what to do to manage a condition without drugs, I will tell you what the leading cutting-edge experts are saying. When you have questions, you can ask me. I'm here as a resource for you."
About New England Health Advisory
Editor Inger Pols launched New England Health Advisory on March 2, 2010. After a successful corporate career, Inger adopted a four-year-old boy form Kazakhstan who was the size of an 18 month-year-old and then a year later, a three-year-old girl from Siberia. Dedicated to giving her children every opportunity to recover from their challenging start, Inger returned to school to study nutrition and dietary theory, stress management, and became a personal trainer and indoor cycling coach. Inger Pols served as Director at a renowned alternative women's wellness company aligned with the clinic originally founded by Dr. Christiane Northrup, and as Founding Editor of the New England Health Advisory from launch until July of 2010. Inger then continued her studies and is now back as Editor of the newly revamped New England Health Advisory. Inger reached #8 on the amazon.com healthy living list with her e-book "What Your Doctor Isn't Telling You" and is a contributing author to the forthcoming book, "The Wellness Code."
Free wellness newsletter subscriptions and free special reports are available through the New England Health Advisory website at http://www.nehealthadvisory.com.
###