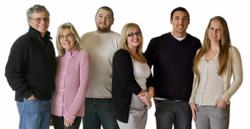 Now that we are on Google+ we have added another great way to reach our and interact with our clients.
Olympia, WA (PRWEB) March 04, 2012
Having an online presence since 1995, this wine rack retailer has seen a lot of changes in the way people do business online. In more recent years, Wine Rack Store saw an explosion in the importance of search marketing and the impact on social media for both personal and business purposes.
Last year, Wine Rack Store was just beginning to carve out its path in social media using sites like Twitter, Facebook and YouTube. But with social media trends changing all the time, WRS decided it was time to further enhance their visibility by joining Google+.
"We started noticing the big impact Google+ was having in our searches," said Sidney Ray, Admin Services Supervisor for Wine Rack Store. Ray, who also handles all of Wine Rack Stores adverting and social sites decided it was time for the wine rack retailer join Google+. "We have spent a great deal of time building our social media reputation, and now that we are on Google+ we have just added another great way to reach out and interact with our clients."
While Wine Rack Store's Google+ presence is still in it's beginning phase, Ray and the rest of the WRS team hope to work hard to build a successful place page and to have it play a big role in its future of online persona.
Owned by Michael and Denise Kitson, Wine Rack Store has been selling quality pre-made and custom built wine racks, wine cellars and wine accessories since 1995. WineRackStore.com is A+ rated from the Better Business Bureau. All products are locally crafted in Olympia, WA and are shipped free anywhere in the contiguous United States.
# # #