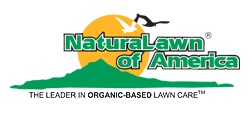 Milwaukee, WI (PRWEB) March 15, 2012
Milwaukee area lawn treatment experts at NaturaLawn of America are excited to introduce a more efficient, environmentally friendly way to minimize crabgrass this spring. But timing is crucial.
"It's so important that people fertilize their lawn now, before the soil temperatures reach 55 degrees," said George Menos of NaturaLawn of America lawn care in Waukesha. "Far too often, people wait until the weather is warm and sunny to start thinking about their lawn, and by then it's too late."
And according to Menos, not only is timing crucial but so are the products you use. The Natural Alternative® Lawn care program utilizes an organic-based fertilizer containing a time-tested crabgrass reducer material. This proprietary blend is designed so that while the nutrients release, a control barrier becomes established to help minimize crabgrass problems later.
"The easiest way to reduce crabgrass is to grow a healthy thick lawn that crowds out the unwanted weed naturally," said Menos.
The Milwaukee area natural lawn care company also recommends a natural crabgrass reducer because it is made from natural and organic-based sources, and safer for the environment and surrounding waterways.
Our Natural Alternative® crabgrass reducer should be applied prior to starting your full customized fertilizer program, and is automatically included in a full NaturaLawn of America lawn care program.
For more information about organic lawn treatments or how to prevent crabgrass, visit http://Waukesha.NaturaLawn.com or call the Waukesha lawn care store at 262-349-9078.
About NaturaLawn of America
NaturaLawn of America has provided organic-based lawn care services consultations and estimates to property owners in Milwaukee and Waukesha counties for over 20 years . Services include organic-based lawn care fertilization programs, custom lawn care treatments, soil testing of each customer's lawn, integrated pest management lawn care programs and full-time, unsurpassed customer service. Visit http://Waukesha.NaturaLawn.com or call 262-349-9078 for more information and a no-obligation free quote.