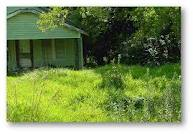 ...to protect people and property.
IRVINE, CA (PRWEB) March 09, 2012
U.S. Best Repair Service, Inc. delivers their top 10 list of code enforcement violations for property preservation servicers in a move to abate safety risks and costs of curing citations. Below are some of the top violations, which include everything from smoke detectors to swimming pools.
In most cases, investigation of code violations and enforcement action happen when a citizen reports a potential violation. Property preservation companies are on the look-out for potential violations with the properties they service and contact their clients to address the issue and cure the violation.
Be sure to take a look U.S. Best Repair Services Top 10 Property Preservation Code Violation Tip Sheet at some of the most common code violations property preservation companies like U.S. Best Repair Service, Inc. come across. As a general rule, all current or potential safety hazards should be remediated immediately to protect people and property. Additionally, it's a good idea to hire a professional contractor for anything that can't or shouldn't be done on your own.
Here are a few links to some very helpful code violation resources.
•The American Association of Code Enforcement
•Municode
•Code Attorney
# # #
About U.S. Best Repair Service, Inc.
U.S. Best Repair Service, Inc. is a privately owned and operated property preservation company located in Irvine, California. "US Best Repairs" provides the highest quality nationwide service and specializes in Property Preservation & REO Repairs and Maintenance. Its mission is to provide extraordinary service at every opportunity by exceeding expectations of timeliness and quality at the most competitive pricing in the industry.
# # #