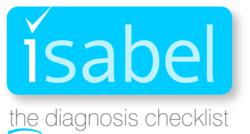 Ann Arbor, MI (PRWEB) March 06, 2012
Isabel Healthcare announced today its partnership with LemurLink to integrate the Isabel diagnosis decision support system with the LemurLink Learning EMR system, bringing best in class diagnosis decision support to the first EMR system designed for clinical learners. Isabel Healthcare is the industry leader in diagnosis decision support applications, with thousands of users in North America and Europe.
"Clinical learners face the daunting challenge of trying to keep abreast of the tsunami of new information coming at them while learning the basics and mastering the skills needed for practice," said Don Bauman, chief executive officer, Isabel Healthcare. "Providing access to both EMR tools along with instant access to clinical information in a learning environment prepares them for practice in the electronic age."
As a result of the partnership, users of the LemurLink tool will have direct access to Isabel – an enhancement that provides two key resources to enhance the learning process. Clinical learners can get diagnosis decision support by entering a patient's demographics and symptoms and receive a checklist of diagnoses possibilities. Isabel instantly returns the differential for consideration.
With one click, providers can access detailed evidenced based clinical content about any medical condition in the Isabel checklist. Available at their fingertips are a variety of online resources, such as BMJ Groups Best Practice, peer-reviewed journals, medical textbooks and other organizational referential resources.
"At LemurLink we are thrilled to be able to partner with Isabel. In the course of the development of LemurLink we looked at many differential diagnosis engines. Beyond just teaching documentation and physical diagnosis, LemurLink is designed to teach clinical reasoning. We want our students to easily consider other potential diagnoses. We want them to learn to ask the question, "What else could this be." It is after all at the heart of clinical education," said John Torontow, MD, MPH, Director of Clinical Content.
"We have found without a doubt that Isabel Healthcare provides the best enhanced decision-support software for our purposes. We know that if LemurLink is to help train the next generation of health care professionals, then our partnership with Isabel Healthcare will be a huge factor in our success," stated Torontow.
About Isabel Healthcare
Isabel Healthcare Inc. was founded in 2000 by Jason Maude and is named after Maude's daughter, who almost died after a potentially fatal illness was not quickly recognized. For more than 10 years, Isabel Healthcare has provided the Isabel diagnosis decision support system to hospitals, physician practices and individual physicians and has gained peer-reviewed validation and unmatched experience. Today, Isabel is the only diagnosis decision support system fully integrated with EMR and is used by thousands of physicians, nurse practitioners, physician assistants and students worldwide, providing diagnostic support and education by broadening their differential diagnostic considerations. For more information, visit http://www.isabelhealthcare.com or http://www.twitter.com/isabelhealth.
About the St. Surin Group
The St. Surin Group is dedicated to the development of medical software systems which are focused on the enhancement of the learning process. Lemur Link, our initial product offering is the first and only learning EMR in the market. Lemur Link is a web‐based platform that takes legacy EMR information from a preceptor and imports it to the Learning EMR (LEMR). The health professional student then documents his or her encounter and work up of each patient by using embedded tools such as Pub Med and National Guidelines Clearinghouse. In turn these write ups are visible to the students' home institution. Universities can view all student activities, including all notes, the number of types of diagnoses, and the specific research sources accessed by students. Lemur Link provides unprecedented Learning in the Community Practice. Learn more at http://www.lemurlink.com.
# # #