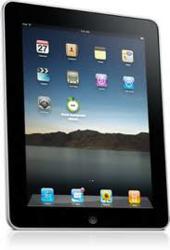 Knowledge is a living thing, and we wanted to develop an online professional development learning platform that grows and lives right along with the knowledge it conveys.
Salt Lake City, UT (PRWEB) March 05, 2012
PD producer School Improvement Network (SINET) has announced the May 1, 2012 release of LiveBook, a new form of online professional development tool that will change the way educators learn and interact.
"We developed LiveBook in conjunction with Heidi Hayes Jacobs, a renowned expert in education, and a longtime partner of ours in online professional development," explains Curtis Linton, vice president of School Improvement Network. "Education is a dynamic field, full people who are always learning and striving to improve. As a result, ideas in the realm of education are in a constant state of growth. Knowledge, in that way, is a living thing, and we wanted to develop an online professional development learning platform that grows and lives right along with the knowledge it conveys."
LiveBooks are similar to online professional development ebooks in that they are published online and available digitally to readers. However, rather than a single, concluded piece of work, LiveBooks can be updated by their authors at any time, with revisions and additional chapters instantly added to the existing book. LiveBook readers can interact with each other and the author, sharing ideas, notes, and even influencing the development of the book.
"Knowledge almost never emerges from a vacuum," Linton says. "It is the product of interaction and shared ideas. One of the weaknesses of printed books is that, though they have always been the vessels of knowledge, they are somewhat limited in their ability to reflect what real knowledge looks like and to facilitate its spontaneous growth. LiveBook, as an online professional development tool, is the first innovation that I know of that finally bridges this gap."
School Improvement Network is developing a library of LiveBooks, which will be published in coming months and years. The first of these, Mapping to the Core by Heidi Hayes Jacobs, will be released along with the online professional development LiveBook platform on May 1, 2012. To reserve your copy, or to learn more about LiveBook and School Improvement Network, visit http://www. http://www.schoolimprovement.com/products/livebook. To sign up for a free 30-day trial of SINET's premier professional development platform, PD 360, visit http://www.schoolimprovement.com.
About School Improvement Network
Founded in 1991 by teachers, the School Improvement Network provides comprehensive, research-based professional development anytime, anywhere. As the home of The Video Journal of Education, PD 360, Observation 360, the Learning 360 Framework, Equity 360, and Common Core 360, School Improvement Network resources focus on the most relevant topics, feature the top experts, and show educators how to put theory into practice. School Improvement Network works with thousands of schools and districts in every state and around the world and has visited over 3,500 classrooms to document best practices in action. Learn more at http://www.schoolimprovement.com.
About PD 360 • Practical, Scalable, Measurable
PD 360 is the multi-award winning, leading online, on-demand professional learning resource for schools and districts. With 1,800 videos on 117 topics from 120 experts, PD 360 has the largest online community of educators, with over 822,000 subscribers. The innovative PD 360 videos are unique and class-leading because of the quality of production, and each is research-based with classroom examples of best practices. The videos are also relatively short in nature (approximately 6-12 minutes in length) allowing educators access to "snack-able" content that is easy and accessible to view and implement.
Teachers, administrators, professional learning communities, coaches, mentors, instructional leaders, and paraprofessionals have available at their fingertips hundreds of indexed and searchable video segments that present real, best-practice classroom examples and feature respected education experts, such as Michael Fullan, Rick DuFour, Doug Reeves, Rick Stiggins, and many others. Educators can instantly find the help they need on nearly every topic, including differentiation, assessment, English language learners, leadership, and more. PD 360 can also be used to create a structured learning experience for an individual teacher, a PLC, or even an entire school. PD 360 bridges the gap between training and classroom implementation with job-embedded follow-up, tracking, and reflection tools. The online platform gives educators access to an online community of teaching professionals that allows interaction and collaboration either within a district or across the United States and the world. PD 360 includes over 1,800 research-based video learning segments and is the most comprehensive web-based library of professional development resources available. See a demonstration at http://www.pd360.com.
###
School Improvement Network, PD 360, and their respective logos are trademarks of the School Improvement Network. All other trademarks and registered trademarks are the property of their respective owners.
Press Contact:
Duane Sprague
School Improvement Network
801-758-9546
duane.sprague(at)schoolimprovement(dot)com