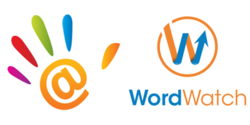 San Jose, California (PRWEB) March 05, 2012
WordWatch has announced its first partnership with a web hosting company in OCS Solutions. OCS has been helping individuals and businesses improve their Internet presence with hosting, design, programming, and management services since 1997. The partnership with WordWatch is their first search engine marketing collaboration.
"I've been looking for a great PPC tool for my hosting clients, and I think this is going to be a great fit for our customers," CEO of OCS Solutions, Robert W. Oliver II, said.
WordWatch specializes in automated AdWords management for small businesses and web stores. The partnership will make it simple for OCS customers to integrate PPC management into the list of services OCS already offers.
"I've worked with OCS at many different companies and found Robert to really put his customers' interests first. We couldn't be more happy to partner with a company that shares our values," Chris Bauman, VP of business development at WordWatch, said.
About WordWatch:
Founded in 2009, WordWatch is an online AdWords bid management application designed for small business advertisers, marketing consultants and freelancers, and small agencies. The application simplifies the daily management of keyword bids and constantly optimizes a customer's AdWords account. WordWatch has offices in San Jose, Amsterdam and Krakow.
About OCS Solutions:
Founded in 1997, OCS Solutions provides web hosting, design, programming, and management services to clients all across the globe. An intense focus on fair, honest, and dependable customer service has garnered OCS a loyal customer base. OCS is headquartered in Florence, Alabama with datacenter presence spread across 5 continents.
Related Links:
http://www.wordwatch.com
http://www.ocssolutions.com