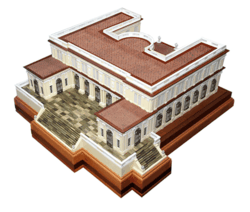 Havana (PRWEB) March 03, 2012
On early Saturday morning a cigar humidor in form of a detailed replica of the "El Laguito" cigar factory, where the renowned Cohiba cigars are rolled, was sold for the price of 360,000 EUR (475,500 USD). The humidity in the humidor is regulated with the new microprocessor controlled adorini cigar humidifiers for humidors, which apply a new generation of high-precision capacitive sensors and maintain a constant humidity level of 70% in the humidor.
At the touch of a button a remote-controlled hydraulic system opens the humidor allowing access to 23 drawers filled with 520 Cohiba cigars, including some which have been rolled exclusively for this humidor and are not offered anywhere else.
During the last week, over 1500 cigar lovers from more than 60 different countries have visited the 14th Habanos Festival in Havana, the world's largest cigar festival. At the closing event, six custom-made humidors by Cuban artists were auctioned off . The Cohiba humidor got the highest bid and was purchased by an Italian entrepreneur, who wanted to remain anonymous.
While the beautiful "El Laguito" humidor would have exceeded the budget restrictions of most non-billionaires, anybody can enjoy the luxury of using the very same adorini humidification system, available on the internet at Humidor Discount or in cigar stores around the world.
About Adorini:
Adorini is an internationally recognised supplier of high-quality humidors and cigar accessories. Since 1999, Adorini has become one of the leading humidor brands worldwide. More than 400 distributing partners within 37 countries guarantee a global presence of the Adorini collection in tobacco-specialised stores.
###