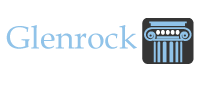 "My Private Pension Plan" is released by Glenrock Financial Group.
Tulare, CA (PRWEB) March 03, 2012
A Central Valley, California Financial Consulting firm Glenrock Financial Group, teamed up this week with Annuity Think Tank to create a new educational retirement income website called My Private Pension Plan. The new informative retirement website will feature daily retirement and income planning content including blogs, articles, and retirement focused white papers. "My Private Pension Plan" will also highlight relevant retirement videos focused on the importance of contractually guaranteed lifetime income.
Many of the latest retirement studies reveal that baby boomers are completely rethinking retirement. Instead of looking for growth and high returns, the fear of outliving their nest egg has turned the focus to preservation of principal, safety, and income. As baby boomers and retirees in Central Valley and other parts of California search the web for the best retirement information, the need for up to date and unbiased research is crucial. The site, http://www.myprivatepensionplan.com is designed to make retirement education easy for baby boomers online. The site updates new retirement relevant information and articles on a daily basis and can serve as the one stop shop for retirement education for California baby boomers.
About Glenrock Financial Group
Glenrock Financial Group is a full-service financial services firm committed to helping people pursue their financial goals. We offer a wide range of financial products and services to individuals and business owners. We believe you will be better able to identify your goals and make sound decisions to help reach them by our providing sound financial information.
About Edward Martinez
Mr. Martinez has extensive personal and professional experience in the Financial Services industry and has been a Financial Consultant for more than 16 years. Ed is dedicated to developing lasting relationships with all of his clients and believes in assessing his client's financial goals and participating in the management of their finances.
About Annuity Think Tank
Annuity Think Tank's vision is to be the first place advisors and consumers come to for innovative annuity solutions, unbiased annuity education, annuity research, and the most comprehensive annuity information on the web. Advisors and financial professionals, please visit our site designed for you at Annuitythinktank.com. For further questions contact us toll free at (855)888-6494 or email us at info(at)annuitythinktank.com. We appreciate any and all feedback including new video ideas, blogs, and annuity concepts.