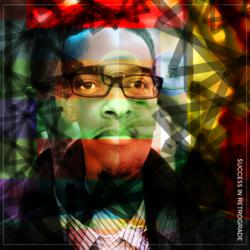 "We are truly excited to be the first to offer consumers music via this innovative and convenient delivery method," - Amir Swain, President of Ego Free Music Group
Philadelphia, PA (PRWEB) March 04, 2012
Ego Free Music Group, an organization dedicated to raising the standards of music and creative arts, is excited to be the first in the Hip Hop music to release an EP on a USB wristband.
Ego Free's USB wristband features recording artist John Graham's "Success in Retrograde EP" and related materials, including:

Bonus tracks
Hi-res digital booklet with lyrics
Music videos
Behind the scenes studio content
Liner notes and album credits
Hi-res wallpapers
The content can be played or viewed directly from the wristband in any USB equipped device (i.e., computers, cars, docking stations, etc.).
"We are truly excited to be the first to offer consumers music via this innovative and convenient delivery method," said Amir Swain, President of Ego Free Music Group. "In addition to helping the music industry keep pace with technology, most listeners download songs from the Internet or CD's to play or store on their computers of digital music players. Our wristband offers a direct approach in getting the music to the listener – and let's face it, it's also pretty cool..."
About Ego Free Music
The Ego Free Music Group is dedicated to raising the standards of music and creative arts as a whole. The organization consists of recording artists, music producers, singers, DJ's, and visual artists working together to use their gifts, abilities and vision to inspire others to demand more
from the music they listen to. Not limited to music, Ego Free Music Group is deeply passionate about community outreach programs, inspirational speaking, and social activism. It is the organization's purest intention to inspire change by creating art that people can make personal connections to – if it's positive, thought provoking and dope, then it's Ego Free!
Visit Ego Free Music Group online at http://www.EgoFreeMusicGroup.com on Facebook [/EgoFreeMusicGroup and follow us on Twitter at @EgoFreeMusicGrp.
About John Graham/"Success In Retrograde EP"
John is a song writer, recording artist and inspirational speaker that has been involved in music since 1996 when he first realized his gift for freestyle. However, it wasn't until he moved to the Philadelphia metro area to attend Lincoln University where he came in contact with the M.C.'s that inspired his passion for music to grow.
John's latest project, "Success In Retrograde EP", gives listeners an in-depth perspective on a wide range of topics by taking them back to an era before the glitz and glamour. Taking them back to when beats, lyrics, and delivery were the only things that mattered. Taking them back to the very essence of why they fell in love with hip hop in the first place. Watch the video for the lead single, "Dear Diary" ft. Esha J. (Prod by Shade Cobain) To learn more visit John Graham - Artist Profile.
###
Thank you for being part of the change and joining us in our endeavors to bring positive, thought provoking music to the world! If you would like more information about this release or want to schedule an interview with an Ego Free Music Group executive, contact Sana Z. Graham at (484-918-0590 or Sana(at)egofreemusicgroup(dot)com).